New titles are coming out over the next few months from Sharon Salzberg and Joseph Goldstein, both IMS
co-founders.
First up is a book by Sharon, together with Buddhist teacher Robert Thurman, titled Love Your Enemies:
How to Break the Anger Habit and Be a Whole Lot Happier. Its publication date is set for this month.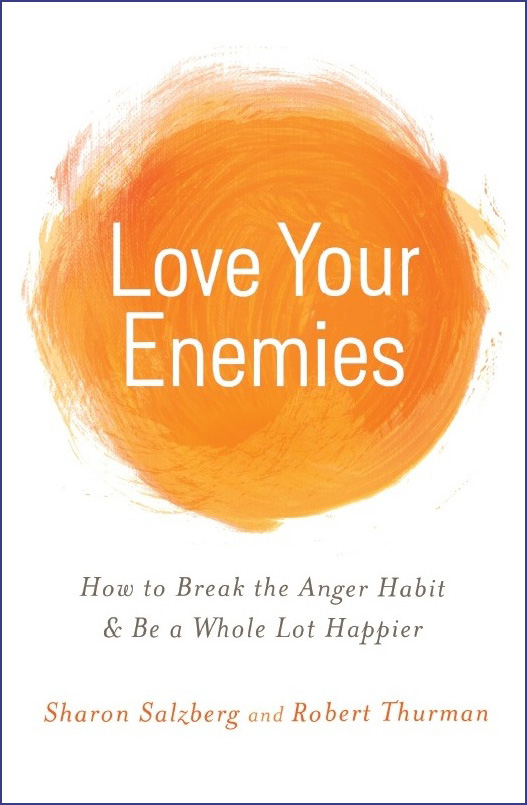 In the book, the authors lead readers on a journey through four kinds of enemies we can encounter in
life: outer enemies, inner enemies, secret enemies, and super-secret enemies. They offer resources
to help us respond more effectively to these powerful forces in our lives. In undertaking this work
we can change for the better our relationships with the people, situations and patterns of thought
that seem to threaten our well-being.
The following excerpt by Sharon from the introduction describes these four kinds of enemies.
Outer enemies are the people who harass or annoy us, as well as life situations that frustrate or confound
us. Inner enemies are the habits of our reactive mind
– particularly anger and hatred – that
enslave us to and play havoc with our lives. Deeper still we find our secret enemy, the self-absorption
that cuts us off from others and from our own loving nature. And finally, there is the super-secret
enemy, the deeply entrenched sense of self-loathing that keeps us from realizing our kinship with
all beings. The teachings and meditations in this book help us to draw on our own innate wisdom and
compassion in order to transform our relationship with our enemies, both inner and outer.
Click [media-downloader media_id="1929″ texts="here"] for additional excerpts by Sharon that give an
idea of the topics covered in the book and her approach to them.
Joseph Goldstein's new book is Mindfulness: A Practical Guide to Awakening.
It will be released next month. Joseph's source teaching for the book is the Satipaṭṭhāna Sutta,
the Buddha's renowned discourse on the four foundations of mindfulness.
A CD to complement his book is already available. In Mindfulness: Six Guided Practices for Awakening,
Joseph brings core teachings and guided practices for "looking directly at the nature of the mind
and body, at how suffering is created, and how we can awaken and be free."
In mid-June, IMS's sister center in California, Spirit Rock Meditation Center, hosted a gathering
of insight meditation teachers, most of whom are based in Western countries. Every few years,
teachers from this lineage meet to vision together how Buddhist teachings can best serve our
various communities of practitioners and the world at large. Among the topics discussed this
time were diversity and undoing racism, the role that dharma teachers can play as we face the
reality of climate change, applied mindfulness, and support for teachers in retirement.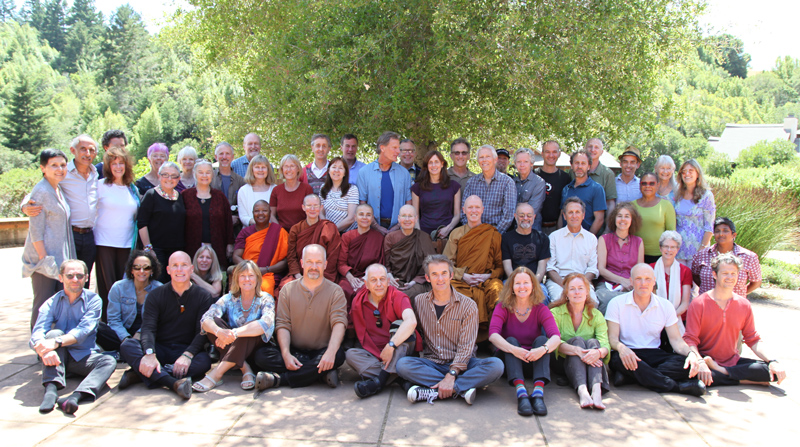 Teachers at Spirit Rock for the 2013 Vipassana Teachers Meeting.
Online Interviews
Program Highlights
At the Forest Refuge
Throughout this month, Marcia Rose, guiding teacher of The Mountain Hermitage in Taos, NM and Teacher-in-Residence Sky Dawson are offering the teachings together at the
Forest Refuge.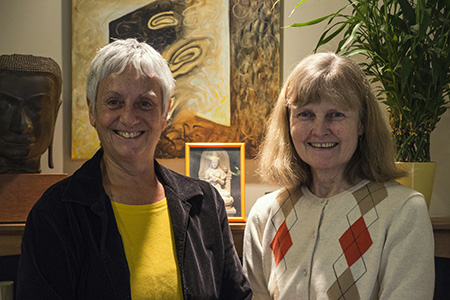 (L-R) Marcia Rose and Sky Dawson
At the Retreat Center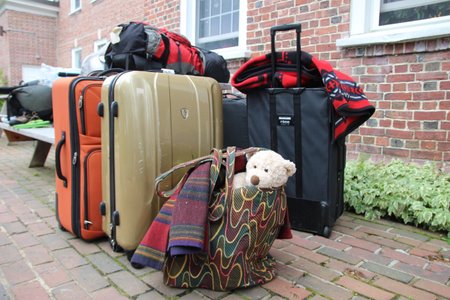 On September 10, retreatants arrived for this year's Three-Month Retreat, bringing their essential belongings with them!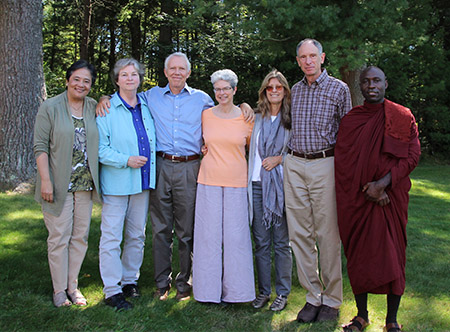 The teaching team for Part 1 of the course: (L-R) Bonnie Duran, Winnie Nazarko, Guy Armstrong, Andrea Fella, Carol Wilson, Joseph Goldstein and Bhante Buddharakkhita.
Retreat Space Available
At the Forest Refuge,some
space is available from now until November 9, if you're considering a personal retreat. Or,
if you're planning ahead, check out our 2014 schedule.
Contact our office for more information – please email or call us at 978-355-2063.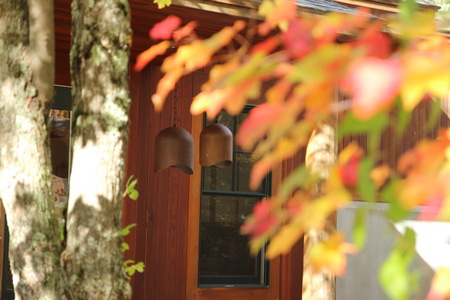 At the Retreat Center,
ust one 2013 course still has openings: Wise Concentration, Steadying the Mind, December
17-22, with teachers Marcia Rose, Pat Coffey and Winnie Nazarko. They'll guide participants
in cultivating concentration, allowing the development of tranquility and equanimity of mind
and heart. These qualities prepare the ground for a penetrating insight into the nature of
existence.
If you are aged 18-26 and cannot otherwise afford the cost, IMS is offering this retreat on a
'You Choose'
fee basis. Please email registration@dharma.org for more application information.
In 2014, Howard Cohn and Lila Kate Wheeler will return to teach a four-day course, The Buddha's
Way to Happiness, February 5-9. This will be followed by a five-day retreat, The Art of Mindful
Living, February 14-19, led by Larry Rosenberg and Michael Grady.
Larry Yang and Gina Sharpe will offer a three-day weekend course, The Joy of Letting Go: Reconciliation,
Restoration and Forgiveness, February 28 – March 3.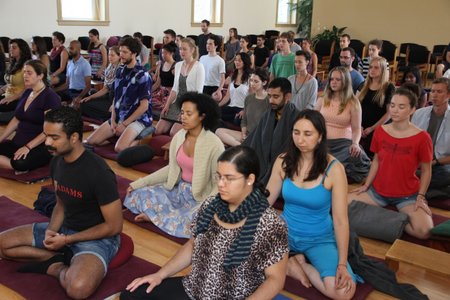 Serving on Staff
IMS currently has two job openings: one for a Facilities Workerto
help care for our buildings and grounds, and one for a Cook based at the Retreat Center.
These positions present an opportunity to deepen your practice while working with others who
share similar values. Both offer optional on-site housing. More information is available
here.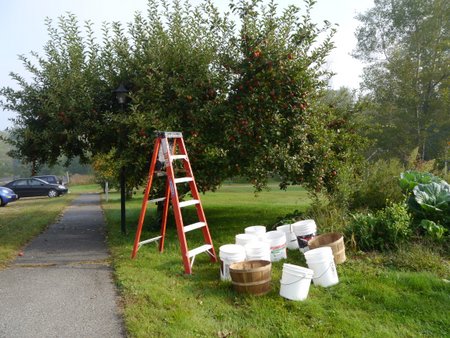 Wishing You Well
All of us at IMS wish you, your family and your community peace and bounty in the coming months.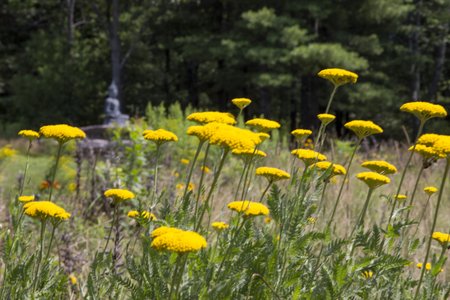 You can find an archive of Sangha News on our website. If you change your email address, please
let us know, so that you'll continue to receive this publication.
IMS is a spiritual refuge for all who seek freedom of mind and heart. We offer meditation retreats
rooted in the Theravada Buddhist teachings of ethics, concentration and wisdom. These practices
help develop awareness and compassion in ourselves, giving rise to greater peace and happiness
in the world.
You have received this email because you are on the Insight Meditation Society's list to receive
information via email regarding IMS, IMS programs and IMS teachers. If you do not wish to
receive these e-announcements, please click on the 'SafeUnsubscribe' link below.