Officers
President – John Ryan
Vice President – Pamela Freeman
Secretary-Treasurer – Tanya Rakpraja
Biographies
---

Salma Abdulla, CFA, CMT, is a stock portfolio manager at E. Magnus Oppenheim & Co., and is a member of the Market Technicians Association Board of Directors. She has attended numerous retreats at IMS (including the 2014 People of Color Retreat), the Insight Meditation Community of Washington, DC and Gaia House, and actively participates in Buddhist studies classes. A member of the New York Insight community, she is Treasurer of that center's Board of Directors. She also serves on IMS's Finance Committee.
---

Isabel Adon, LMSW, is a committed meditator with a decade of retreat experience at IMS. Born in the Dominican Republic and fluent in Spanish and English, she has worked for over 20 years as a therapist and administrator of psychiatric and clinical services for children and families in New York. She also lectures in social work, and consults on and volunteers for trauma-related programs. She currently serves as Chair of the Diversity Committee.
---

Rebecca Bradshaw is the guiding teacher of the Insight Meditation Center of Pioneer Valley, MA. She leads vipassana retreats, including Spanish language courses, emphasizing embodied clarity and kindness. She holds a Master's Degree in Counseling Psychology, and also serves as an IMS guiding teacher.
---

David Ellner CPA, MBA, has 30 years' experience in the entertainment industry, with a focus on Music, Television, and New Technologies. He is the CEO and Founder of Panna, a video cooking product featuring the best chefs in the USA. Prior to Panna, David was President of Digital for American Idol and EVP of Global Digital for Universal Music Group. He's an adjunct professor at NYU & University of Bologna, a board member of Kripalu Center for Yoga and Health, and the father of two amazing children. He currently serves on IMS's Finance Committee.
---

Christina Feldman is an IMS guiding teacher, co-founder of Gaia House in England, and a core teacher of Bodhi College in Europe. Teaching meditation retreats since 1976, she has recently been involved in the dialogue between cognitive therapies and Buddhist practice. Christina's latest book is Boundless Heart: The Buddha's Path of Kindness, Compassion, Joy, and Equanimity.
---

Inger Forland became IMS's Executive Director in June 2017, after serving at Kripalu Center for Yoga and Health as Vice President, Marketing and Communications. Prior to that, she had almost 20 years in management, primarily in the publishing industry. Inger has been a dedicated meditator and a student of spiritual philosophy and practice for more than three decades, and is deeply committed to our diversity work.
---

Pamela Freeman, MSW, LCSW, works in private practice, supporting clients in addressing issues of domestic violence, sexual harassment and diversity. She has participated in IMS's People of Color and other retreats, as well as undertaking Spirit Rock Meditation Center's Community Dharma Leader and Dedicated Practitioner programs. She is Vice President of the Board  and serves on the Board's Diversity, Governance, and Ethics Committees.
---

Joseph Goldstein has taught Buddhist meditation worldwide since 1974. A co-founder and guiding teacher of IMS, he also helped envision and establish BCBS and IMS's Forest Refuge center. His books include Mindfulness: A Practical Guide to Awakening, One Dharma, Insight Meditation and others.
---

Tara Healey, MEd, is a training and development professional with more than 20 years of experience in organizational development. A long-time IMS yogi, she is the founder and director of Harvard Pilgrim Health Care's Mind the Moment mindfulness program, and brings a strong background in diversity and diversity training to the organization. Tara serves on the Governance and Diversity Committees.
---

Muriel Jaouich is a second generation Lebanese-Armenian-Canadian. She has worked at Cisco Systems and VeriSign, as well as at UNICEF in Canada. She now shares her passion for the Dharma by overseeing communications and fundraising at True North Insight. As a community meditation teacher under the mentorship of Pascal Auclair and Daryl Lynn Ross, Muriel teaches meditation in urban settings, schools, and hospitals in Montreal. She is also pursuing an artistic practice as a painter, and she currently serves on the Board's Development Committee.
---

May Krukiel, MA, MEd, has worked within the not-for-profit world for more than 30 years. Her training in psychology and her long-standing commitment to social justice has led to a specialization in working with women survivors of sexual violence, and she is currently the Director of Victims Assistance Services in Westchester, NY. May has a deep interest in insight meditation practice, and enjoys weaving. She lives with her husband Russell and dog Aroon in CT, and serves on the Board's Development, Diversity, and Ethics Committees.
---

Gina LaRoche, MBA, is an organizational consultant, facilitator and executive coach, and co-founded Seven Stones Leadership Group. She is a visiting faculty member at Simmons School of Management, where she teaches and coaches in its executive education programs. A recent graduate of Spirit Rock Meditation Center's Community Dharma Leader program, Gina has attended People of Color and other retreats at IMS since 2010. She currently serves on the Board's Governance Committee.
---

Narayan Liebenson finds it a joy and a privilege to share the Buddha's teachings with all who are interested. She serves as an IMS guiding teacher, and has been a guiding teacher of the Cambridge Insight Meditation Center since 1985. Her training includes over 35 years in the Theravada tradition, as well as ten years in Chan with the late Master Sheng-yen.
---

Tanya Rakpraja has participated in numerous IMS retreats. Professionally, she is committed to bridging the areas of poverty reduction, finance and public policy. Most recently, she was a manager at the Federal Reserve Bank of New York, where she oversaw the large-scale purchases of securities backed by home mortgages to stimulate the US housing market and economy. Prior to this, she worked to reduce the impacts of poverty, both domestically and internationally. Tanya currently serves as Secretary-Treasurer of the IMS Board.
---

Ben Rubin is co-founder and CEO of 10% Happier and has been an IMS yogi since 2013. He has more than 15 years of experience as a tech entrepreneur, and is excited to be combining his work with a passion for training the mind. Ben serves on the Development Committee.
---

John Ryan is the director of the Vermont Agriculture Development Program, where he provides executive coaching on sustainability to food- and forestry-based businesses. He has performed feasibility studies, assessments and planning tasks for numerous sustainable housing and business development projects throughout New England. John has attended retreats at IMS since 1997, and is President of the Board.
---

Sharon Salzberg, a co-founder of IMS and BCBS, has practiced meditation since 1971 and has been teaching worldwide since 1974. She is an IMS guiding teacher and author of Real Love: The Art of Mindful Connection and other publications.
---

Greg Scharf, an IMS guiding teacher, has practiced with Western and Asian teachers in the Theravada tradition since 1992, and has been teaching residential retreats since 2007, including the annual Three-Month Retreat at IMS. Greg's love of nature and the outdoors deeply informs both his practice and teaching.
---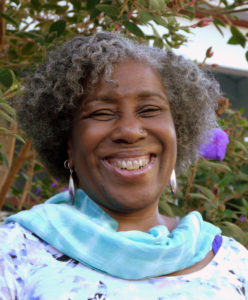 DaRa Williams has practiced vipassana meditation for 25 years and serves as an IMS guiding teacher. She is also a certified coordinating trainer for Aboriginal Focusing Oriented Complex Trauma Therapy and maintains a private psychotherapy practice in the New York City area. "It is my experience that meditation and the Dharma are ideal for transforming suffering. Awareness, wisdom and a compassionate heart become the vehicle for transformation, connection and freedom."