In This Issue
This winter issue includes a message from our founders, an announcement about IMS's new Teacher Training Program, an update on our executive director transition, news of 2017 fellowships, and more initiatives to increase inclusivity and welcome. We're also offering recipes, the latest IMS wallpaper and some dharma resources. You can check out retreat space available, as well as staff and volunteer opportunities.
Message from Our Founders
From IMS co-founders Sharon Salzberg and Joseph Goldstein: It's clear that our world is facing significant challenges. Many of us are asking ourselves, how do we remain resilient in the face of upheaval? How do we keep an open heart in the midst of division? And how can our compassion fuel effective engagement?
Never has our meditation provided a more important foundation for appropriate response and wise action. The Buddha's words that hatred never ceases by hatred, but by love alone, challenges us to find that place of love within ourselves, particularly at those times when it seems most difficult. Dr. Martin Luther King, Jr., HH The Dalai Lama and Archbishop Desmond Tutu all exemplify this possibility, reminding us that these are not simply words to admire but to put into practice as best we can.
There is no particular hierarchy of compassionate action. We will each find our own way to respond and engage with the suffering in the world. But this is also a time when sangha, our companions near and far on the Buddha's path to liberation, can provide a vital source of support and inspiration. We encourage you to nurture spiritual friendships that strengthen courage and resolve, so that injustice and intolerance can be called out and addressed. These friendships are precious. They help sustain us as we seek ways to embody our practice in our daily lives and undertake sustained action.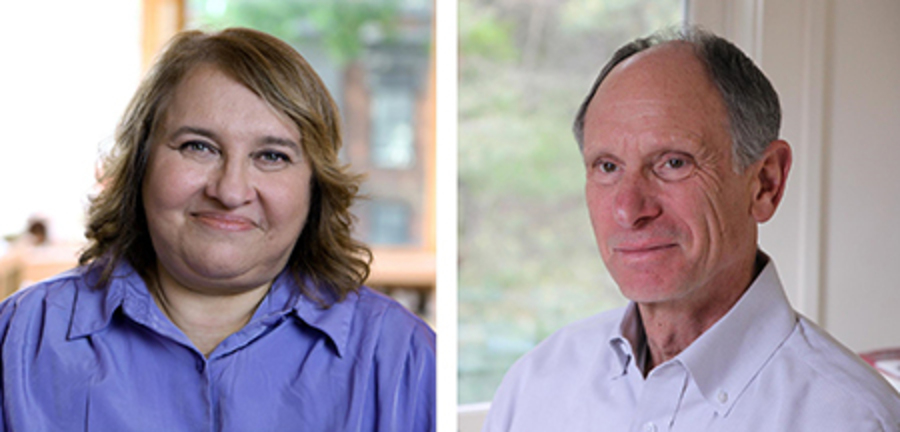 New Teacher Training Program
After some years of discussion and planning, IMS is set to begin a new Teacher Training Program in 2017, designed to train participants to become insight meditation retreat teachers. The majority of the trainees will be people of color.
The program's core faculty is Joseph Goldstein, DaRa Williams, Kamala Masters, Rebecca Bradshaw, Bonnie Duran and Gil Fronsdal, with Guy Armstrong and Carol Wilson also contributing to the curriculum development and program implementation. Together with other visiting teachers, all will offer guidance over the course of the four-year training.
Both this program, and a separate one to be offered by Spirit Rock (led by Gina Sharpe, Larry Yang and Lila Kate Wheeler), reflect our shared visions of greater diversity, equity and inclusion in our sanghas. When the trainings end in 2021, they will result in a significant increase in the number of people of color teachers and leaders, in turn benefiting the many insight meditation communities across the country.
An invitation and application process is currently underway, with the first gathering of IMS trainees scheduled for August 2017 at our Retreat Center.

Executive Director Transition
From IMS Board President Ed Hong: Many of you know that our current executive director, Linda Spink, will retire by mid-January. We are very sorry to see her go, and greatly appreciate the quiet, steady and effective leadership she's offered us over the last three and a half years. We wish her much joy as she explores the next stage of her life!
Until a full-time replacement is recruited and on board, we have hired Rena Zurofsky as interim executive director. Rena will start onsite at IMS on January 3. She will support and coordinate the next steps of our search process, as well as help to keep the IMS ship on an even keel. On behalf of everyone at IMS, we welcome Rena to our community.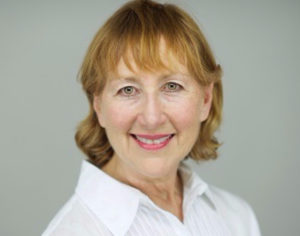 Fellowships Available
Once again, the Hemera Foundation has awarded IMS generous funding through its Contemplative Fellowships program. This financial support is available for a number of pre-K to 12 educators, health care professionals and artists to participate in our 2017 Retreat Center courses.
Fellowships are open to those who have never attended a residential meditation retreat of more than two nights, whether at IMS or elsewhere. For more information, visit our Fellowships Available page, and if you know others who might be interested, please pass on this news.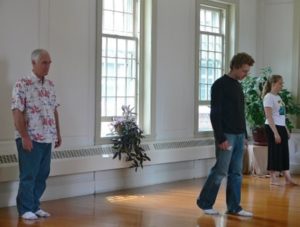 More Welcoming Initiatives
Reserving Spaces for People of Color – As part of IMS's efforts to make retreat time more accessible, we are now reserving a portion of all course spaces for people of color. See Current News for more details, and help us spread the word.
Longer-Term Practice Funding for People of Color and 18-32 Year Olds – We are again offering financial assistance for longer-term practice in 2017 for experienced meditators who are either people of color, or young adults aged 18-32.
This is in addition to our ongoing program of financial assistance, which annually supports about a third of our retreatants.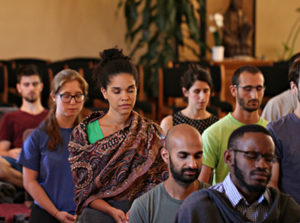 From the IMS Kitchen
Two favorite retreat recipes are now available on our website: Veggie Burgers and Spanakopita. Delicious vegetarian additions to your home menu – enjoy!

Dharma Resources
10% Happier Updates – ABC News anchor Dan Harris continues to interview IMS teachers for the 10% Happier app. New content includes George Mumford's course, "Up Your (Inner) Game," meditations from Sharon Salzberg on holiday stress, and a series of two- to four-minute practices from Anushka Fernandopulle. And check out lots of interesting mindfulness-related interviews on the 10% Happier podcast.
You can now gift someone access to the 10% Happier app.
Post-Retreat Support – IMS teacher Oren J. Sofer has recently launched a six-week online course, Next Step Dharma, which focuses on integrating the unique experiences of retreat time into daily life. The program includes video dharma talks from Oren and Jaya Rudgard, weekly readings, guided meditations, as well as interviews with Joseph Goldstein, Sharon Salzberg, Jack Kornfield, DaRa Williams and Joanna Macy, among others. A great resource to support us as we bring our practice home.
New Title – IMS teacher Mark Coleman has a new book, Make Peace with Your Mind: How Mindfulness and Compassion Can Free You from Your Inner Critic.
Program Highlights
Recent Retreats – A few weeks ago at the Forest Refuge, we were honored to have Ajahn Sucitto offering the teachings for a month to a full house of retreatants.
Visit our Audio page to download or stream recent Forest Refuge teacher talks.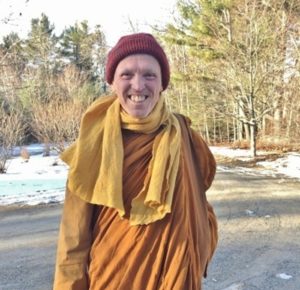 At the Retreat Center, we marked a significant transition this fall: Joseph Goldstein's final appearance as a teacher of our flagship Three-Month Retreat. For over 40 years, countless participants in this course have benefited from his deep wisdom and compassionate clarity.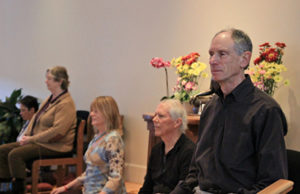 Retreat Space Available – At the Forest Refuge, we have some openings for a personal retreat during January and February, and then more spaces open up from July on. Check out the full schedule of Forest Refuge teachers, retreat guidelines, and information about the application process. For further details, please email or call us at 978-355-2063.
Legacy Giving to Preserve the Dharma
The generous act of planned giving can bear fruit in so many ways. Bequests of any size and other planned gifts help ensure IMS will be here for generations to come. Please consider including us in your estate and financial plans.
To talk further, please email plannedgiving@dharma.org or call our Development Office at 978-355-4378 ext. 320.
Serving Our Sangha
Retreat Support – We are seeking mature candidates, well-established in Theravada Buddhist meditation practices and studies, for our Retreat Support Fellow opening. This position supports the physical and psychological welfare of retreat participants, under the guidance of our respected meditation teachers. More information, including the application form, is here.
Volunteering – Check out available slots for our month-long Working Guest program. We're also looking for Working Guests to provide extra support in our Kitchen and Housekeeping departments for our summer Teen Retreat, serving June 23–28. You don't have to be an experienced cook or housekeeper to apply for this role. Simply download the application here.
Job Opening at BCBS – The Barre Center for Buddhist Studies is currently seeking a Digital Communications and Systems Specialist.
Wishing You Well
As 2016 draws to a close and 2017 begins, all of us at IMS wish you, your families and your communities abiding peace and heartfelt connections.