In This Issue
Our summer issue introduces IMS's new executive director. There is also news of last spring's International Vipassana Teachers Conference and other teacher-related initiatives. A variety of Dharma resources are highlighted, along with two job postings.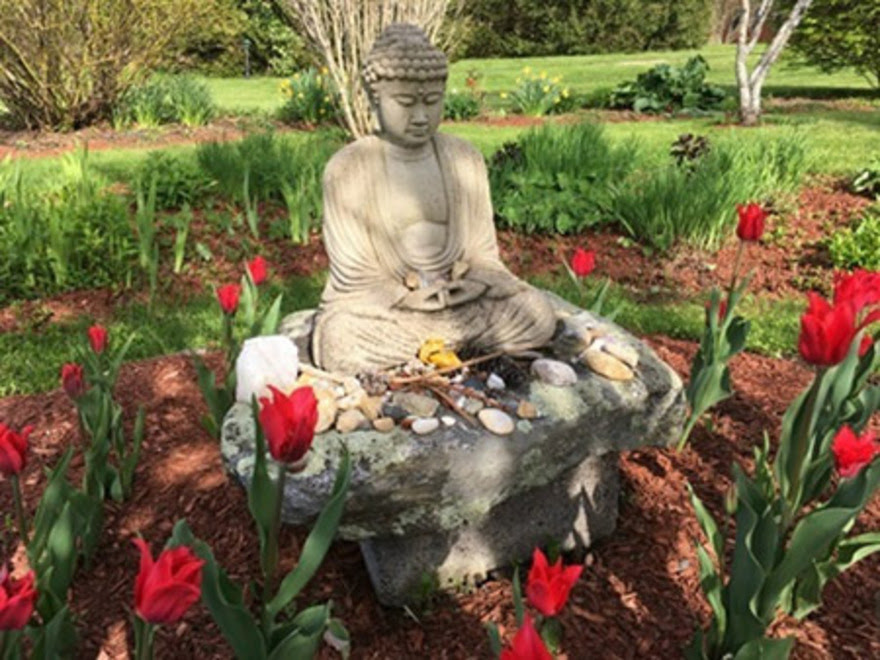 Meet IMS's New Executive Director
Inger Forland began as IMS's new Executive Director on June 1.
She comes to us most recently from Kripalu Center for Yoga and Health, where for the last few years she was part of the senior management team in the position of Vice President, Marketing and Communications. Prior to that, she had almost 20 years in management, primarily in the publishing industry.
Inger has been a dedicated meditator and a student of spiritual philosophy and practice for more than three decades, and is deeply committed to IMS's work.
"I am so grateful for the opportunity to serve IMS in this role," Inger reflected. "We are at a significant point in IMS's history. After four decades of laying a strong and stable foundation for the Retreat Center and the Forest Refuge here in Barre, and helping the study and practice of insight meditation across North America to thrive, our plans and actions today must ensure access to the teachings for future generations.
"A crucial part of that is becoming more aware of the ways in which the Dharma may not have been equally accessible to all in the past, and taking further steps toward our commitment to diversity and inclusivity. Our mission calls on us to be a spiritual refuge for all who seek freedom of mind and heart.
"To be part of this community that offers such a profound contribution to our world is right livelihood and a great joy. I hope there's a chance to meet many of you when you are at IMS for your next retreat."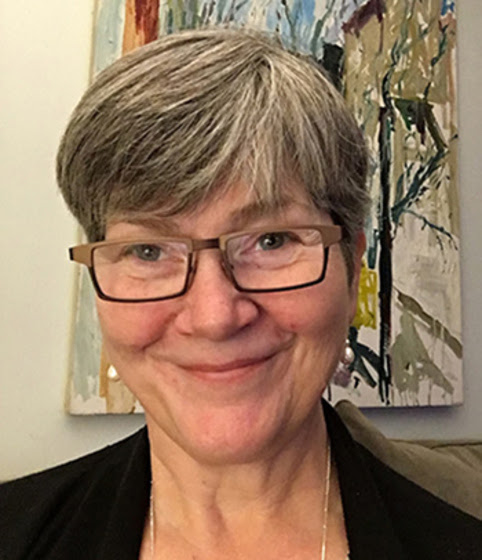 The 2017 International Vipassana Teachers Conference
This past April, it was IMS's turn to host the International Vipassana Teachers Conference (IVTC). This gathering occurs every three or four years, when teachers from four centers – Gaia House in England, the Meditation Center Beatenberg in Switzerland, Spirit Rock in CA, and IMS – come together to deepen a sense of connection with each other, and to discuss the joys and challenges that can arise when teaching retreats.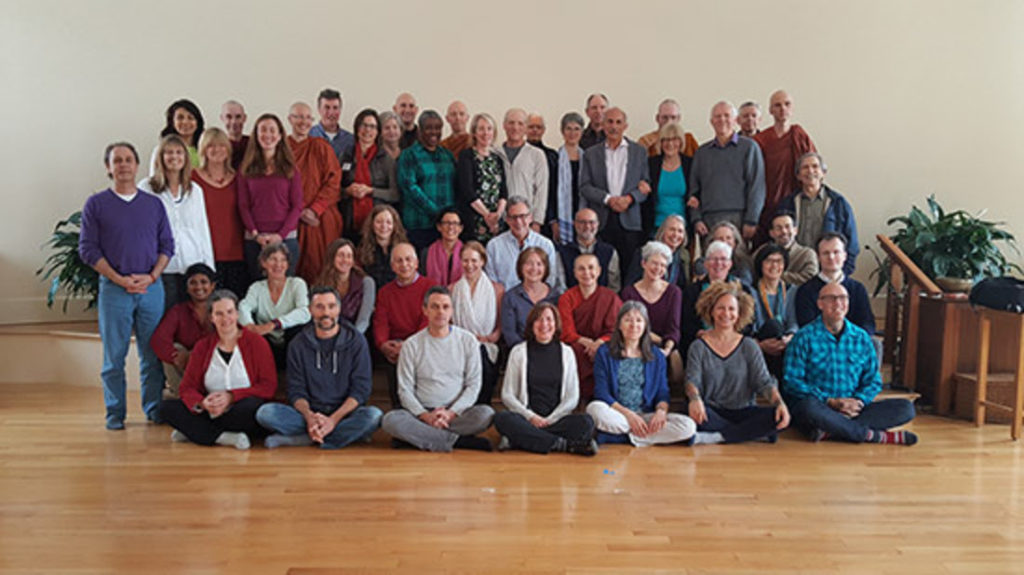 2017 IVTC participants: Standing (L–R) – Chas DiCapua, Carol Wilson, Nikki Mirghafori, Sally Armstrong, Sayadaw U Jagara, Erin Treat, Ayya Anandabodhi, Stefan Lang, Christiane Wolf, Winnie Nazarko, Matthew Daniell, DaRa Williams, Ajahn Sucitto, Jill Shepherd, Greg Kramer, Pat Coffey, Rebecca Bradshaw, Joseph Goldstein, Jack Kornfield, Renate Seifarth, Bhikkhu Sukhacitto, Guy Armstrong, Michael Grady, Bhikkhu Anālayo, James Baraz.
Seated, back row (L–R): Erin Selover, Jaya Rudgard, Marvin Belzer, Norman Feldman, Heather Martin, Susan O'Brien, Oren Sofer.
Seated, middle row (L–R): Anushka Fernandopulle, Susie Harrington, Diana Winston, Fred von Allmen, Narayan Liebenson, Christina Feldman, Ayya Santacitta Bhikkhuni, Andrea Fella, Jean Esther, Yuka Nakamura, Chris Cullen.
Seated, front row (L–R): Caroline Jones, Alexis Santos, Jake Dartington, Madeline Klyne, Jenny Wilks, JoAnna Harper, Noah Levine.
Growing Our Faculty
IMS is currently pursuing two vital teacher-related initiatives: increasing the diversity of our faculty and ensuring a smooth teacher succession.
Our 2017–2021 Teacher Training Program, with 75% of the participants being people of color, is an important element of these endeavors, resulting in a refuge that will better reflect the reality of our world in all its diversity and cultural richness.
In addition, as some of our older teachers prepare to cut back on their commitments or retire altogether, it's important that trainees and newer teachers receive the experience they need, under the guidance of senior faculty, to fully step into IMS teaching roles.
Achieving this means adding people to our teaching teams. It also means creating additional accommodations to house more visiting teachers and assistants for each retreat. So a new cottage with two fully accessible units is under construction on our Retreat Center grounds. Plans call for it to be finished in time for this fall's Three-Month Retreat.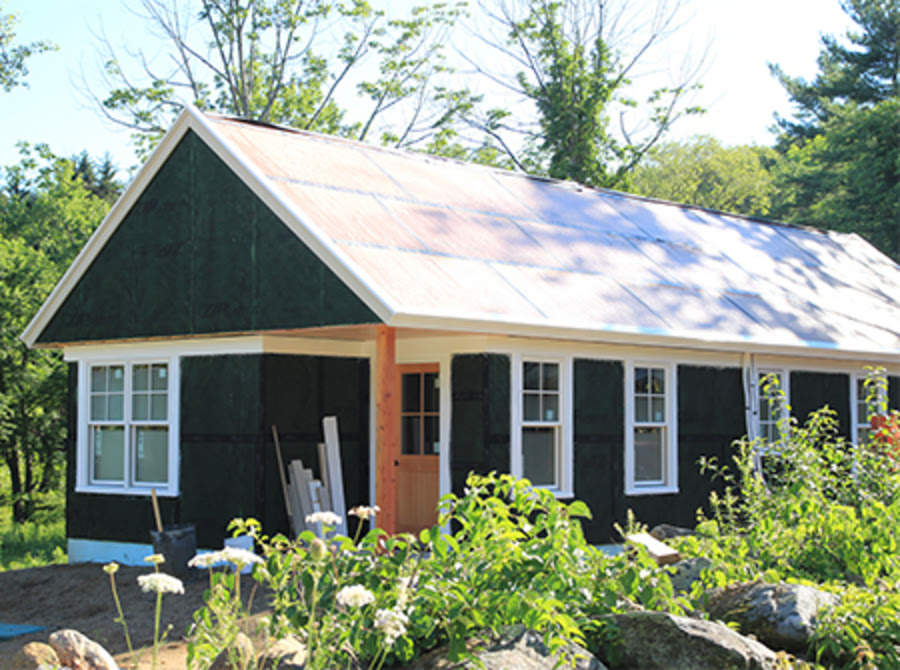 Dharma Resources
Real Love – Our co-founder Sharon Salzberg has a new book out, Real Love: The Art of Mindful Connection.
Emptiness – Guiding Teacher Guy Armstrong's first book, Emptiness: A Practical Guide for Meditators is also now available.
Right Where You Are – Another IMS co-founder, Jack Kornfield, has a new title just published: No Time Like the Present: Finding Freedom, Love, and Joy Right Where You Are.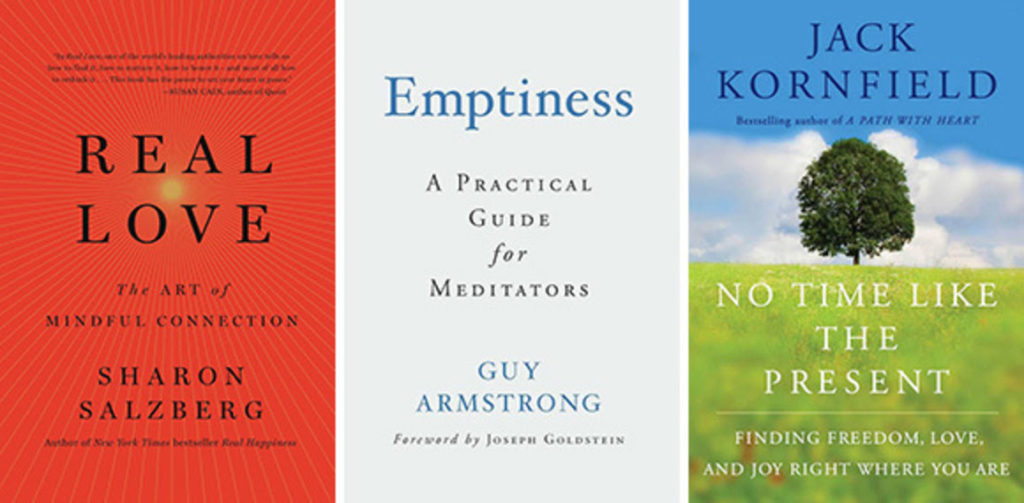 Online Course – IMS teacher Steve Armstrong is offering an online course, Practical Abhidhamma.
10% Happier – The 10% Happier app has added more content from IMS teachers. Sharon Salzberg has a new meditation series based on her book, Real Love. Anushka Fernandopulle has three new courses focusing on the Three Characteristics. Other notable meditation teachers with new material include Sebene Selassie, Jon-Kabat Zinn and Pamela Weiss.
You can also gift someone access to the 10% Happier app.
Retreat Space Available
At the Forest Refuge we have openings for personal retreats in September, and in March, April and May next year. Check out the full schedule of Forest Refuge teachers, retreat guidelines and information about the application process. For further details, please email or call us at 978-355-2063.
Visit our Audio page to download or stream recent Forest Refuge teacher talks.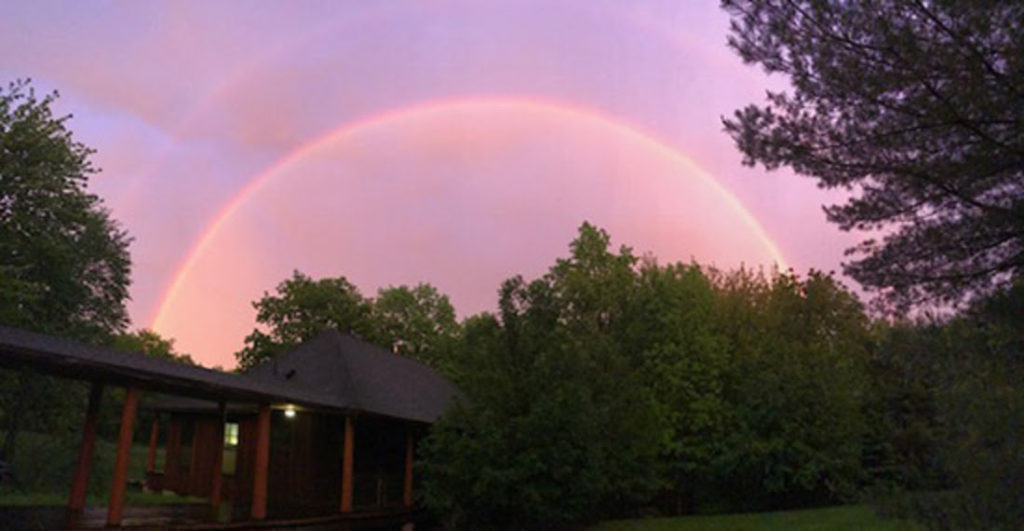 At the Retreat Center we have just a few spaces left in the annual retreat for our LGBTIQ community, Freedom and Ease of Being, September 5–10, 2017.
Our full 2018 Retreat Center schedule will be available in late August.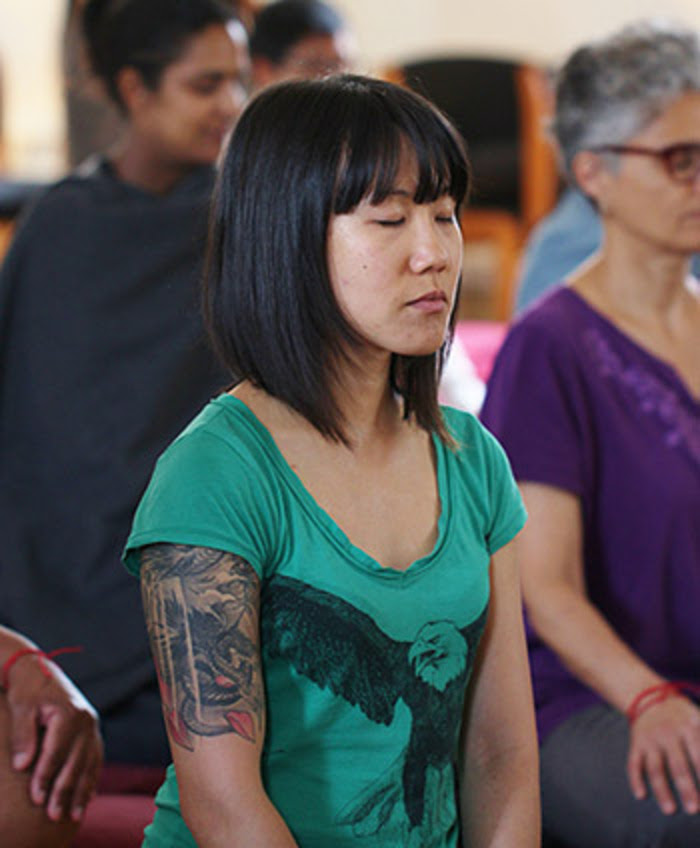 Serving Our Sangha
Job Openings – IMS has an opening for a new position of Marketing Manager. We're seeking an experienced and highly motivated professional to manage and implement our expanding marketing and communications initiatives.
Our HR Manager position is also open.
If you have the required qualifications and skills, and are interested in supporting our mission, please apply.
Please pass on word of these job opportunities to others.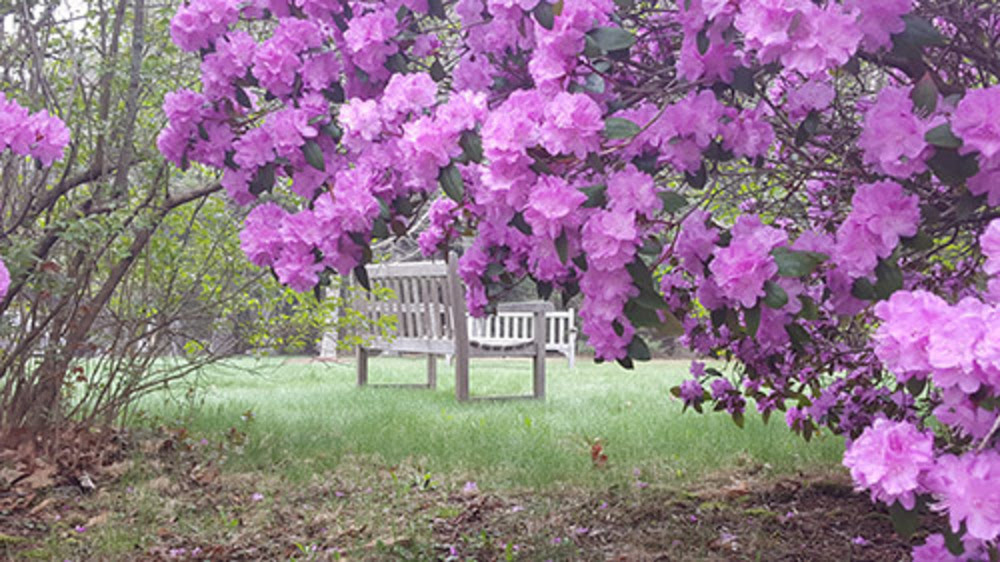 Wishing You Well
May our practice help us to care for each other, ourselves and our planet with greater equanimity and compassion.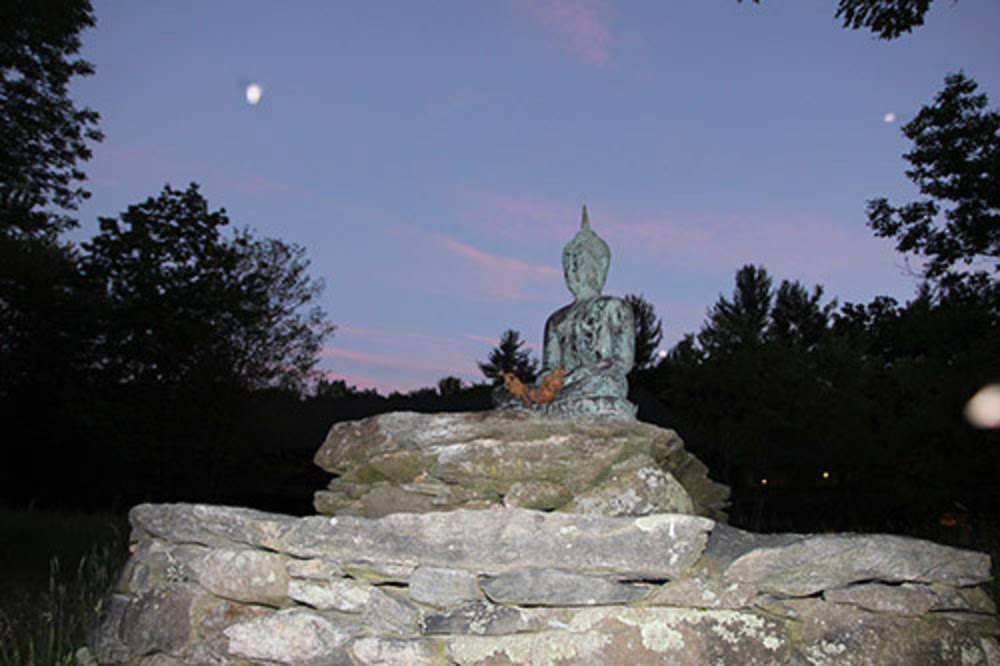 So you should view this fleeting world –
A star at dawn, a bubble in a stream,
A flash of lightning in a summer cloud,
A flickering lamp, a phantom, and a dream.
~ The Diamond Sutra