IMS News
Farewell to Sky Dawson
Sky Dawson has been our Forest Refuge Teacher-in-Residence since 2010, guiding the practice of retreatants with deep caring and commitment. Her steady presence has also provided continuity as visiting teachers arrived and departed.
Now Sky has returned to her home in Australia, and our good wishes go with her as she takes up her life there. She will be much missed!
Starting in December 2015, Caroline Jones will fill the Teacher-in-Residence role. Until then, Annie Nugent and Winnie Nazarko will be teaching more frequently, ensuring ongoing support during this time of transition.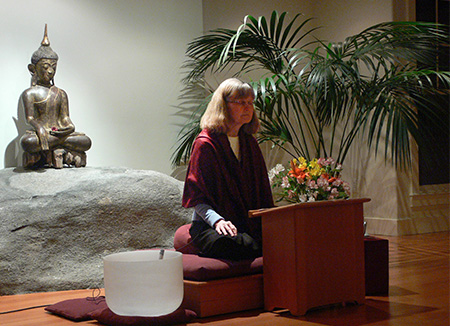 The Three-Month Retreat's 40th Anniversary
The 2014 Three-Month Retreat, which finished this past December, marked the 40th year that IMS teachers have offered this course. It was in 1975, in Bucksport, Maine when Joseph Goldstein, Sharon Salzberg and Jack Kornfield led the first of these retreats, for approximately 30 participants. Joseph recalls that the teachers didn't really know how the course would unfold: "Three months just seemed like the right amount of time to sit."
But these fledgling teachers' faith in the transformative power of the teachings and the importance of long-term practice carried them along. Over time, this precious offering has become a flagship retreat at IMS, drawing an international and increasingly diverse group of meditators.
Each year, as the Three-Month course progresses and retreatants settle into deeper meditation, their dedication, courage and open-heartedness become palpable. Our world has been blessed by 40 years of teachers providing this opportunity for longer-term retreat, and 40 years of meditators undertaking the journey.
Celebrating Joseph Goldstein's Role
Apart from a few sabbatical years, Joseph has taught nearly all 40 of the Three-Month Retreats. That's the equivalent of giving almost 10 full years of his life to leading just this one annual course! Deep gratitude to Joseph and all the other teachers who have carried this retreat over the last four decades, and to all the thousands who have participated in it.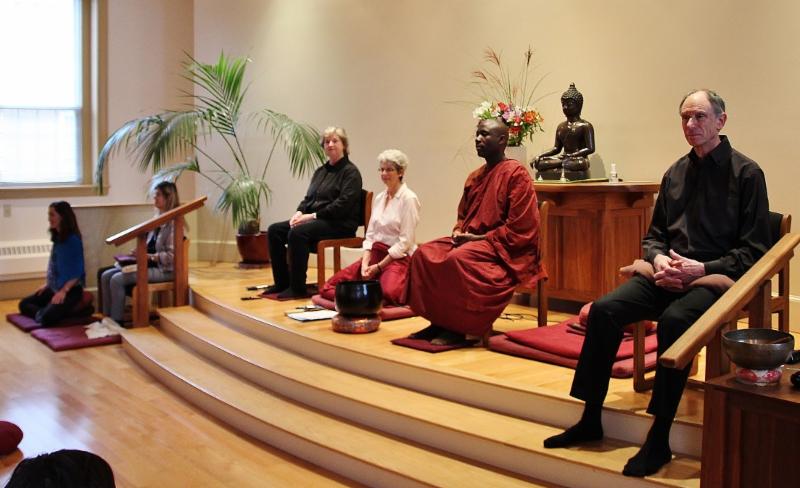 Fellowships for Educators
Are you involved in the education field? Do you aspire to promote a positive school culture through embodying the qualities of mindfulness, compassion, personal well-being and professional efficacy?
If so, thanks to a generous grant from the Hemera Foundation, fellowships are available, on a first-come, first-served basis, to fund retreat time for educators at our Retreat Center in 2015.
Hemera's Contemplative Fellowships are open to teachers and staff currently employed in a pre-K program or K-12 school, or to anyone currently enrolled in a Masters of Education program. If you meet these qualifications and would like to pursue this opportunity, please consider applying. If you know others who might be interested, please help spread the word.
For more information, click here.
Dining Room Expansion
Our appeal to improve the Retreat Center dining room resulted in many generous donations, and our $140,000 goal has been met. This is wonderful news, and means that construction is now firmly on the calendar.
Work will begin in the spring and be completed by the end of the summer, with most of it taking place outdoors. Some indoor work will be needed as well, but to minimize disruption, this is planned for between retreats. Once the project is completed, we'll have more seating available at every meal, as well as a second, accessible tea station.
We are grateful for your support of our efforts to create a more harmonious dining environment. Thank you.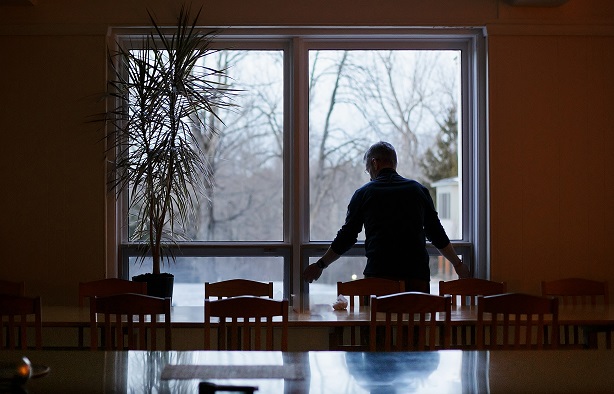 Dharma Updates
Toward Understanding Racism ~ Joseph Goldstein's Personal Journey
The closing days of last fall's Three-Month Retreat included optional group discussions about IMS's diversity initiatives. Bonnie Duran, one of the teachers for that course, led a session for people of color (POC) retreatants, and Joseph spoke to and led a discussion with the non-POC group.
For this audience, Joseph shared his own personal exploration of the pervasiveness of racism, and his growing understanding of the need to address this issue within our dharma community. His deepening awareness has fueled his commitment to the work IMS is undertaking in undoing racism and other diversity issues.
This talk, Reflections on Race and Diversity, is available for streaming or downloading.
Thanissara and Kittisaro's First Book
It's with pleasure that we announce the publication of Listening to the Heart: A Contemplative Journey to Engaged Buddhism, the first book from IMS teachers Thanissara and Kittisaro.
They describe its source and framework this way: "Since 1992 we have lived, practiced, and taught the Dharma together. The layout of this book alternates our different voices, one chapter after another, in which we explore the awakening process as it threads through our lives."
In 2000, Thanissara and Kittisaro's path led them to found the hermitage Dharmagiri in South Africa. Here at IMS, we look forward to welcoming them back to the Retreat Center in March to teach An Integrated Awakening.
New Homes for an Ancient Lineage
IMS's retreat offerings are founded on teachings that have been preserved by monastic communities over the 2,500 years since the time of the Buddha. So we're delighted to share significant developments that more deeply root two Theravada communities in the US.
On the West Coast, the Saranaloka Foundation recently purchased rural property and a house in the Sierra foothills of California. This monastery of the Aloka Vihara bhikkhunis (fully ordained nuns) is led by Ayya Anandabodhi and Ayya Santacitta. In the spring, these two bhikkhunis will be at IMS to guide our Monastic Retreat.
On the East Coast, the Jeta Grove Foundation is proceeding with the establishment of Temple Forest Monastery in Temple, New Hampshire. This is a branch monastery in the tradition of Ajahn Chah, led by IMS teacher Ajahn Jayanto.
May these communities thrive for generations to come!
Teaching for Teens
Last November, Joseph Goldstein spoke with teenage students at Middlesex School in Concord, Massachusetts, on his experience as a young person and the power of practice for youth.
He spotlighted two key questions most adolescents can relate to: "Who am I?" and "How can I be happy?" This event was a benefit for iBme, which sponsors retreats for teens, their parents and professionals who work with young people. You can watch a video of his talk and discussion here.
Program Highlights
Recent Winter Retreats
At the Forest Refuge, Gloria Taraniya Ambrosia and Annie Nugent supported retreatants' practice last month.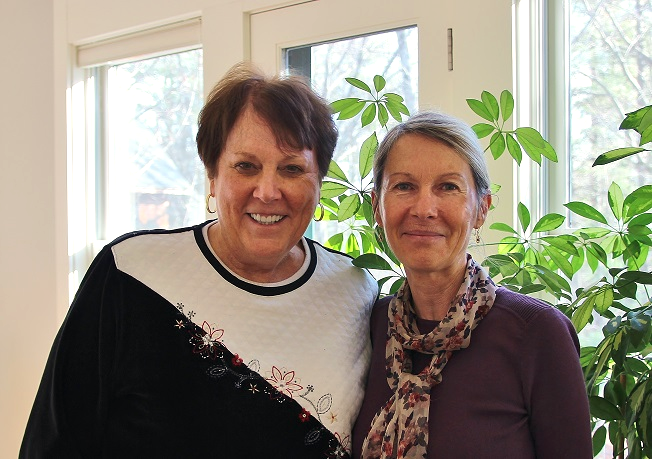 At the Retreat Center in late December, we welcomed participants for our annual New Year's course.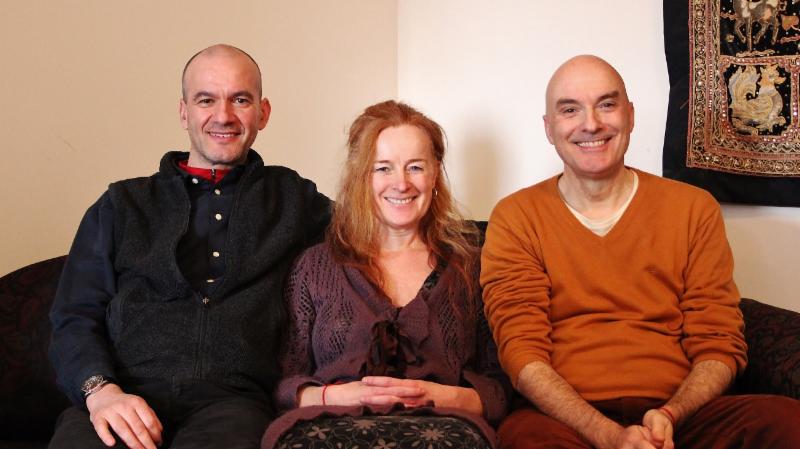 Over the Martin Luther King, Jr weekend in mid-January, Chas DiCapua and Anushka Fernandopulle taught their course, Clear Mind, Open Heart.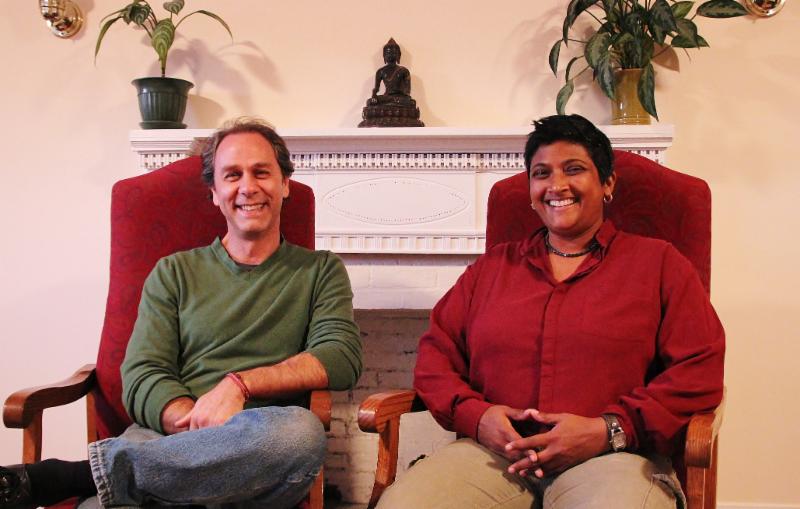 Last week, IMS hosted a retreat specifically designed for educators, clinicians and researchers who are engaged in mindfulness-based approaches.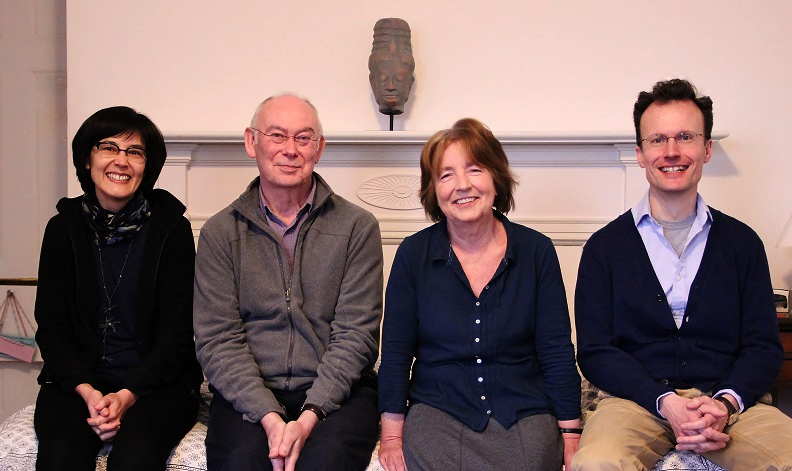 Retreat Space Available
At the Forest Refuge, some spaces are still available in February, March and April. We're full during May, June and July, but you're welcome to apply for retreat time during those months, and, if approved, your name will be put on our waiting list. More availability opens up again from August onwards.
Check here for the full Forest Refuge 2015 schedule. For more information, contact our office – please email or call us at 978-355-2063.
At the Retreat Center, there are openings in courses from April on.
The first is Kindhearted Awareness, a five-day retreat taught by Rebecca Bradshaw and Greg Scharf, April 14-19. CE credits are available for psychologists, licensed mental health counselors, social workers and nurses.
In May, Michael Grady and Susan O'Brien will lead Mindfulness, Kindness and Discovery, May 3-10. For this week-long retreat, a limited number of You Choose fee spaces are available for ages 18-26.
Listen to Michael's talk, Wise Attitude and Clear Seeing.
Winnie Nazarko will offer an insight and metta (lovingkindness) weekend, Letting Go of Distraction, June 19-21. There are also some You Choose fee spaces available for anyone 18-26 years old.
IMS's second retreat for our LGBTQI gender-queer community, An Undefended Heart and Mind will be held July 31 – August 5 (five days). It will be taught by Arinna Weisman and Jean Esther, with John Martin assisting.
Serving Our Sangha
Job Openings
We are currently seeking applicants for two staff positions.
One is for a Forest Refuge Manager to oversee administrative functions at the Forest Refuge, our center for personal retreat. This is a great opportunity for someone with management and supervisory skills, as well as a strong practice background.
The other opening is for a Facilities Worker to serve as part of our Facilities team. Staff in this department ensure that our buildings and grounds offer a safe and supportive environment for everyone who comes to our centers.
If you're interested in working at IMS, and have the necessary experience for either of these positions, please apply.
Also, please feel free to pass on word of these job opportunities to others.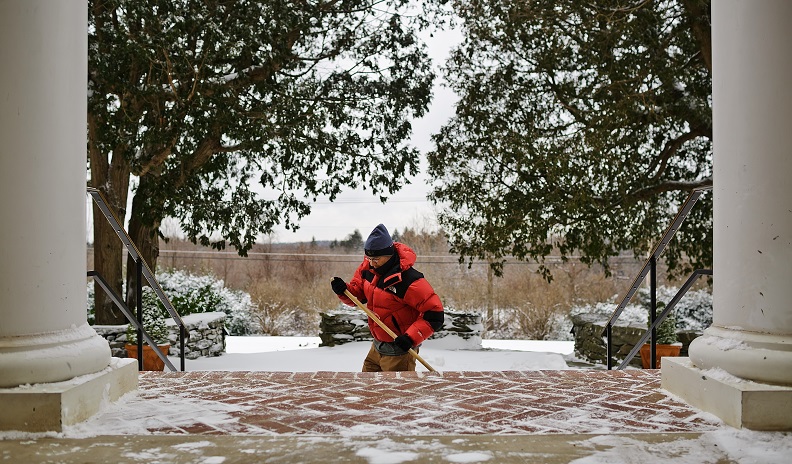 Volunteering
In 2015 there are a number of openings for Working Guests.
In our Kitchen and Facilities departments, month-long positions are available. These are designed for those who want to explore living and working among our friendly staff, while integrating practice with daily life. Please apply here.
We're also looking for Working Guests to help out with our 2015 Teen Retreat, June 29 – July 3.
Warm Wishes for 2015
IMS extends warm wishes for this year to all our friends across the globe. May our world be peaceful. May our hearts be at ease. May our practice benefit all.