In This Issue
Our summer issue spotlights IMS's 40th anniversary gathering, the passing of meditation master Sayadaw U Pandita, and an update on the IMS/Spirit Rock Teacher Training Program. We welcome a new Guiding Teacher, continue our search for an executive director, and celebrate the recent teacher training graduates. There are also a variety of meditation resources, details of retreat space available, and news of a job opening.
IMS's 40th Anniversary Celebration
On July 9, almost 300 people who've served IMS over the decades—current and former staff, teachers, board members, core volunteers and other IMS friends—gathered at the Retreat Center to mark our 40th anniversary. The celebration was a rich and joyful occasion, with much sharing of memories and inspiring conversation about the future of IMS and our role in the world.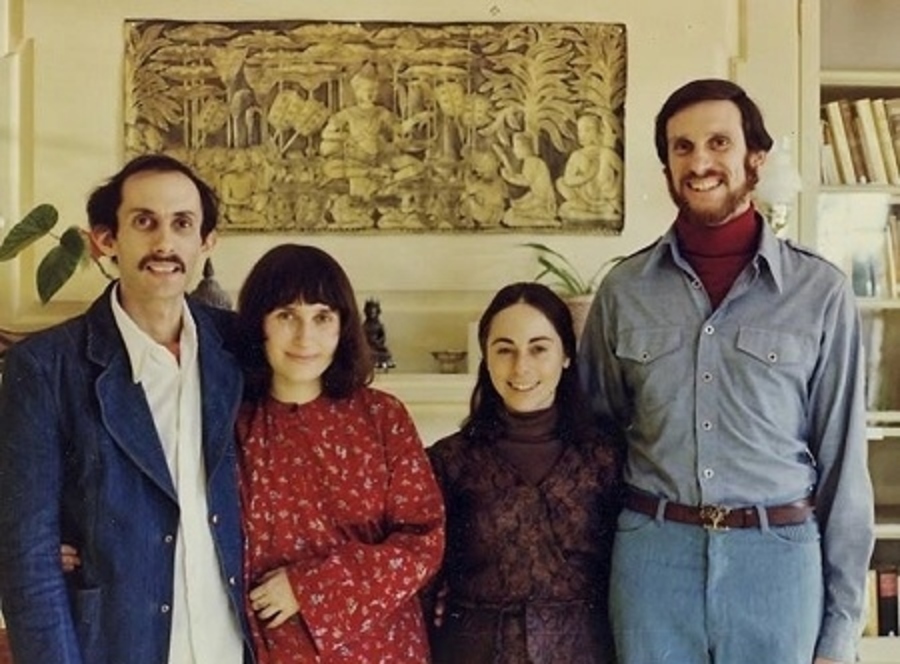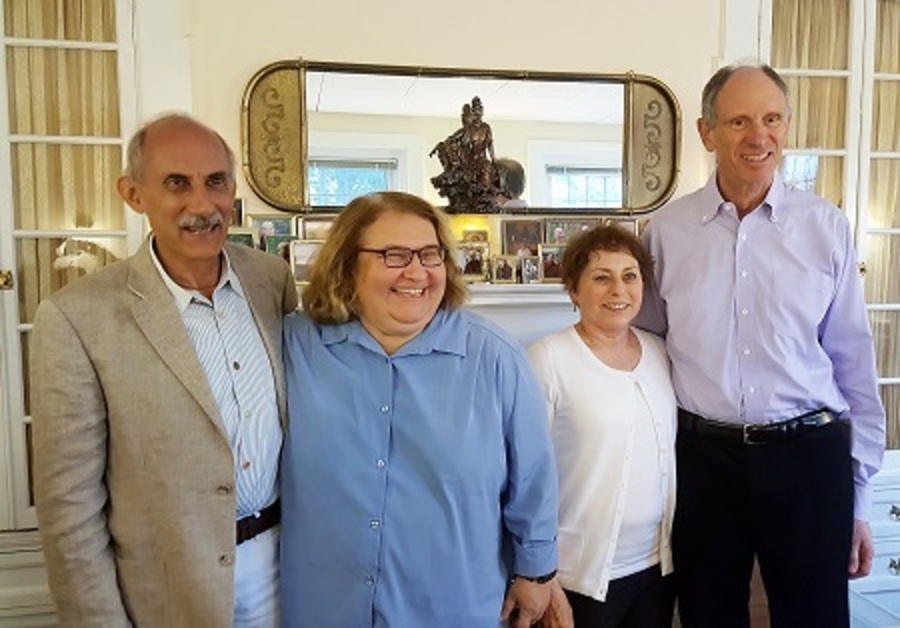 In the two photos above, the top image shows (L–R) Jack Kornfield, Sharon Salzberg, Jacqueline Mandell and Joseph Goldstein at IMS in 1977. The lower photo shows that moment re-created in 2016 during our 40th anniversary event.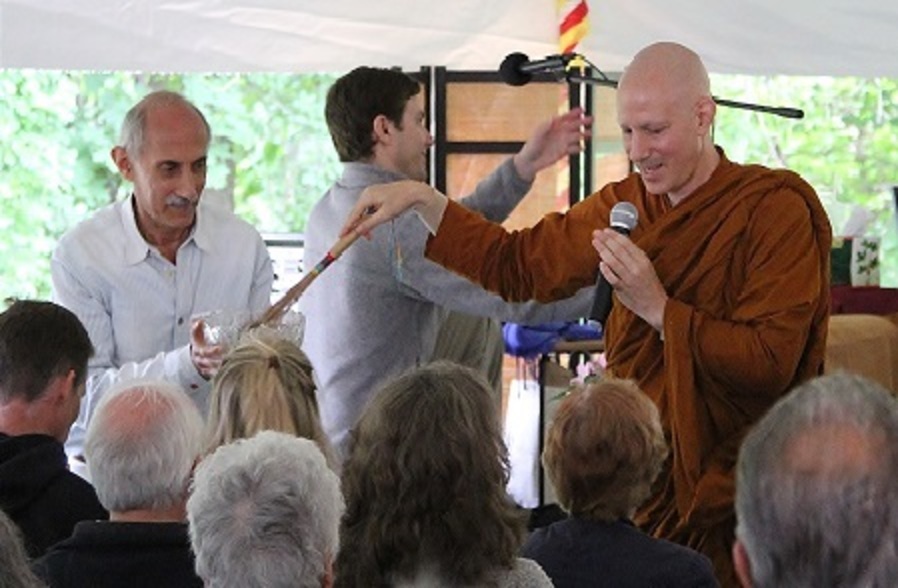 In the upper photo, Ajahn Jayanto (R), IMS teacher and abbot of Temple Forest Monastery in NH, offers a water blessing to everyone present, assisted by Jack Kornfield (L) holding the water vessel. The lower image shows guests in the Retreat Center meditation hall, about to participate in a sit led by Joseph Goldstein. Each of the three founders offered a guided meditation session at different times throughout the day.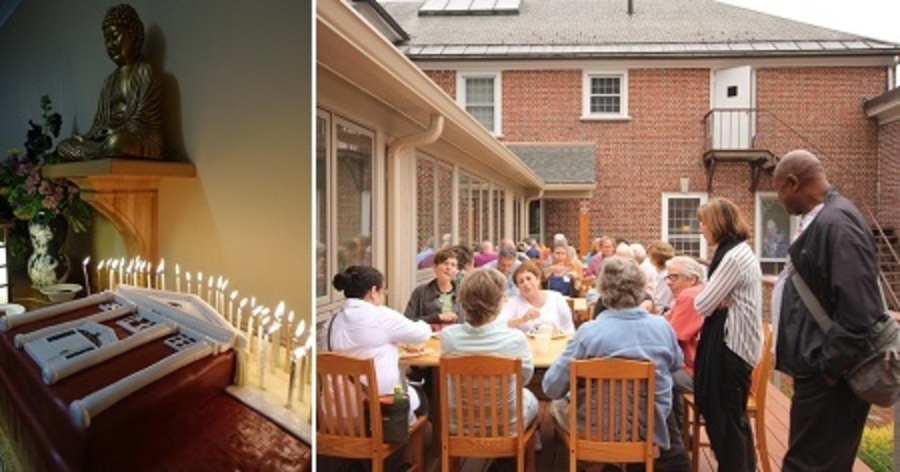 On the left, the beautiful 40th birthday cake, lovingly created by IMS cooks to represent the Retreat Center front entrance. At right, guests chat during lunch on the new dining room deck.
The Passing of a Great Meditation Master
The Venerable Sayadaw U Pandita passed away on April 16 in Bangkok, aged 94. He profoundly impacted many IMS teachers and played an important role in our history, offering longer-term retreats and, in 1989, leading the first IMS teen retreat.
Here, some of our Guiding Teachers reflect on Sayadaw's dedication to the Dharma and to his students:
From Joseph Goldstein – Sayadaw U Pandita was a powerful influence for so many of us. His great learning and mastery of the teachings set a high bar of aspiration and endeavor, urging us all to realize our highest potentials. So many of us are saddened to hear of his passing. It feels like the end of an era.
From Sharon Salzberg – We brought Sayadaw U Pandita to IMS in 1984, to lead a three-month silent retreat. He turned out to be quite fierce and demanding. He also absolutely brought out my best effort, no holding back, and revitalized my meditation practice. I can't even find the words to describe how important he's been for me.
From Kamala Masters – His passing away has had a strong yet steadying impact on my heart. It is as if a bright star—like a north star that represents a spiritual compass—fell from the sky and left an empty space there. But then I remember that that star, the Dhamma, is within me, which was one of his strongest and most precious teachings that he gave to many of us.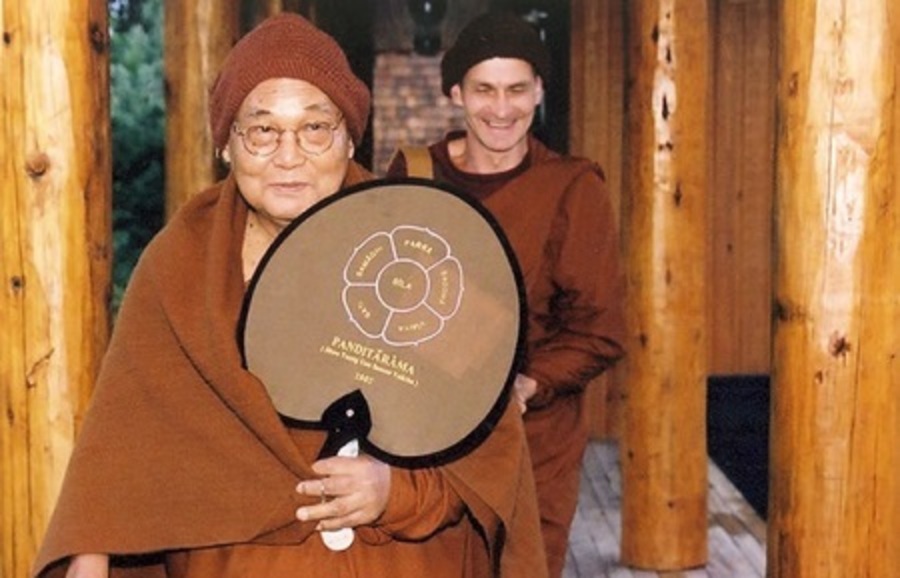 Teacher Training Program Update
From IMS Board President Ed Hong: As many of you know, IMS has been engaged in a collaborative planning process with Spirit Rock and teachers Gina Sharpe, Larry Yang and Lila Kate Wheeler to design and implement a teacher training program focused on training people of color. This planning process began several years ago.
At our July board meeting, it was with great sadness that we decided, by a unanimous vote, not to accept the most recent proposal from Gina, Larry and Lila, which we understood was non-negotiable. We also decided by a near-unanimous vote not to continue our participation in this process by attempting to negotiate another arrangement. We remain committed to training more people of color to be teachers at IMS and elsewhere, and to continue all the other work necessary to make IMS a truly anti-racist institution.
This was a difficult decision. Many of us have taught with or been taught by Gina and Larry, and we deeply respect them for the years of leadership and teaching they have provided. All of us had great hopes for this program, and we believe everyone involved attempted to work collaboratively. However, the process has been fraught with difficulties and continues to result in frustration, misunderstanding and suffering on all sides. We found this to be unsustainable.
Again, we are committed to offering a training program for teachers of color, but the specifics are not yet clear. We'll be exploring the wisest next steps and will communicate our plans as they take shape.
For those who are interested in further details of IMS's decision, we hope to provide more information by mid-September. This time frame is based on Spirit Rock's leadership needing to decide their own course of action relative to the proposed program, their sharing of that decision with Gina, Larry, Lila and IMS, and all of us then discussing how best to communicate this information more widely.
We thank you for your patience.
Welcome to Our New Guiding Teacher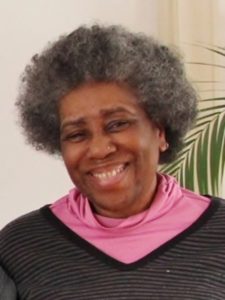 From IMS's Guiding Teachers: We are very pleased to welcome DaRa Williams as an Associate Guiding Teacher on our Guiding Teacher Committee. As Guiding Teachers, we are responsible for what is taught at IMS, and who teaches at our centers.
DaRa is a graduate of the recently completed IMS/Spirit Rock Teacher Training Program, and we view her as a strong new teacher. She also served on IMS's Board of Directors, 2008–2015, chairing both the Governance and Diversity Committees. Throughout her board tenure, we witnessed her many fine qualities: her leadership abilities, her equanimity in the face of challenges, her collaborative approach, her commitment to IMS's mission, and her dedication to the path of liberation. Early on in her board work, DaRa established herself as a leader in IMS's diversity and inclusion efforts; her contribution to the development and implementation of our anti-racism work is immeasurable.
It's a joy to be working with DaRa again in this new leadership role. We look forward to all the contributions she will undoubtedly offer to IMS, the Dharma and our wider community.
Executive Director Search
From IMS Board President Ed Hong: As you may have already heard, IMS's current executive director, Linda Spink, will be retiring this year. She was originally scheduled to leave her position in early October, but has kindly agreed to continue on through December. This will better support our ongoing search for her replacement.
The position of executive director at IMS is an exciting opportunity for an experienced leader looking to serve a values-based organization and engage in right livelihood.
IMS is a vibrant and healthy organization, and our mission is as relevant today as it was when we started 40 years ago. Our retreats fill regularly, our vision and strategies are clear, and the board is engaged and highly committed. The financial and operational systems are well established and resilient.
We are looking for someone who is people oriented, a skilled communicator, a strategic thinker and problem solver who balances process with efficiency, and who can juggle the many responsibilities of this role. Looking ahead, the leadership opportunities are those of a mature organization: remaining relevant to an increasingly diverse audience, developing staff and managers, increasing the efficiency of systems, expanding donor relations and supporting teacher succession.
If this opportunity interests you, or if you know of anyone qualified who might like to apply, please check the job posting. The deadline for applications is September 15.
New Teacher Graduates
For participants in the recent IMS/Spirit Rock Teacher Training Program, four years of dedicated effort came to fruition in June with a graduation ceremony at Spirit Rock—a significant milestone in their careers as Dharma teachers.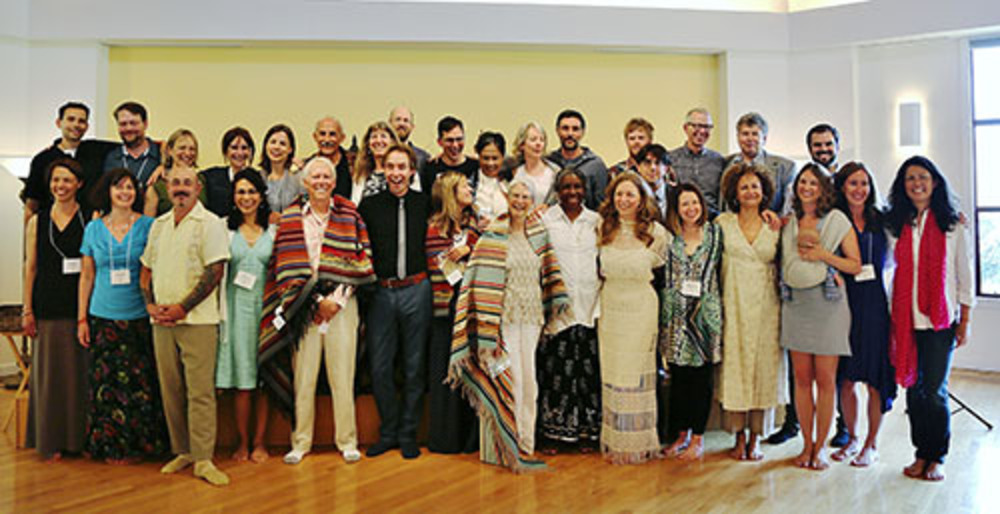 Graduates of the recent IMS/Spirit Rock Teacher Training: Front row, L–R: Keri Pederson, Anne Cushman, Vinny Ferraro, Nikki Mirghafori, Guy Armstrong (faculty), Bart van Melik, Carol Wilson (faculty), Andrea Fella (faculty), DaRa Williams, Erin Selover, Emily Horn, JoAnna Harper, Kate Munding (holding Leo Munding), Erin Treat, Jaya Rudgard.
GBack row, L–R: Oren J. Sofer, Tim Geil, Beth Sternlieb, Trudy Goodman (faculty), Christiane Wolf, Jack Kornfield (faculty), Susie Harrington, Brian Lesage, Max Erdstein, Bonnie Duran, Jill Shepherd, Alexis Santos, Brent Morton, Matthew Brensilver, John Martin, Phillip Moffitt (faculty), Alex Haley.
Meditation Resources
New Titles – Last May marked a significant event in the Buddhist world: the publication of Mahasi Sayadaw's Manual of Insight. Mahasi Sayadaw was a renowned Burmese meditation teacher and guiding influence for many who have taught at IMS. This major collection of his Dharma teachings was 15 years in the making.
IMS teacher Howard Cohn has a new book, Invitation to Meditation: How to Find Peace Wherever You Are.
10% Happier Updates – On the 10% Happier app, the number of interviews between IMS teachers and ABC News anchor Dan Harris continues to grow. Offerings now include an "On the Go" course with Alexis Santos, and will soon feature George Mumford and Anushka Fernandopulle. Joseph Goldstein and Sharon Salzberg both have additional app content ("Q&A" with Joseph and "10% Less Distracted" with Sharon). And on the 10% Happier podcast, Dan has interviewed numerous others, including Steve Armstrong and Oren J. Sofer.
Space Available
At the Forest Refuge, we have openings for personal retreats during September, December and January. Check out the full schedule of Forest Refuge teachers, retreat guidelines and information about the application process. For further details, please email or call us at 978-355-2063..
Visit our Audio page to download or stream recent Forest Refuge teacher talks.
At the Retreat Center, there are still some spaces in the annual retreat for our LGBTIQ community, Freedom and Ease of Being, December 18–22.
Registration for 2017 Retreat Center courses will open soon—we'll notify you in early September when the schedule is posted. Shortly after that, a print version will arrive in mailboxes.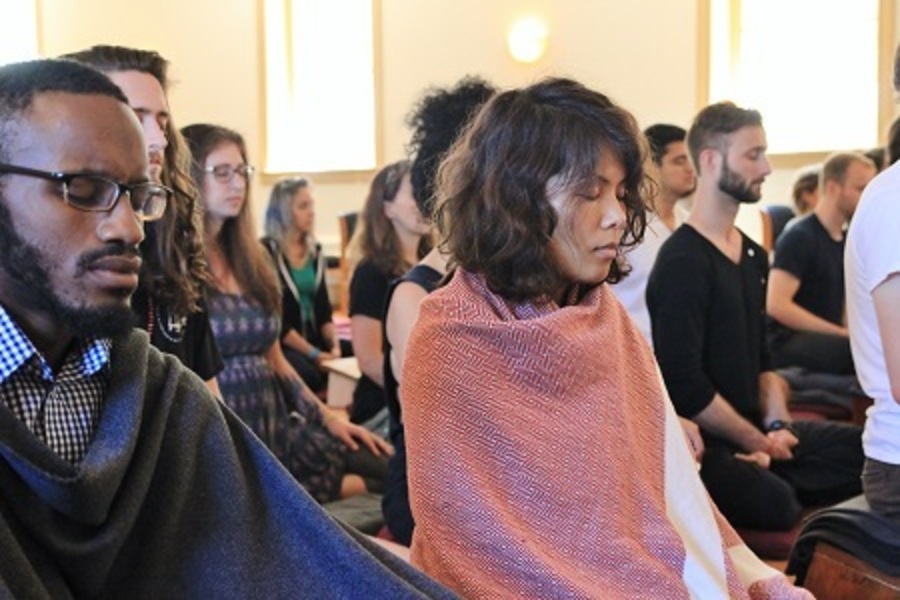 Job Opening
IMS has an opening for the position of Finance Director. We're seeking a highly motivated, resourceful, integrative thinker to assume a key strategic role in partnering with leadership and overseeing our financial functions. If you have a successful track record in non-profit and financial management, and are interested in supporting IMS's mission, please apply.
Also, we'd be grateful if you can pass on word of this job opportunity to others.
Wishing You Well
May lovingkindness, peace and wisdom take deeper root in our lives and in our communities.