Throughout 2023, our beautiful surroundings at IMS are undergoing some important changes. We are engaging in a significant conservation project to protect the land for future generations and to make it more ecologically friendly and sustainable. If you've visited IMS lately, you may have noticed some activity on the land across Pleasant St. from the Teacher Village. This is the first phase of our project to clean up some former farmland which is now part of IMS. Old sheds and other buildings are being removed from this area as well as debris that had been part of the activity of the working farm that once occupied this site. Once the cleanup phase is complete, we will begin work on forestry management, control of invasive species, and introduction of native species, helping to ecologically transform this neglected space into an area of great natural beauty filled with local trees, plants, and wildlife.
This clean-up is part of a larger conservation project that is currently in the works at IMS. In cooperation with some of our neighbors, we are working to put more than 1,000 acres of land into conservation restriction. This arrangement protects the land from development, safeguarding plant and wildlife habitat and ensuring that these ecologically important areas are here for future generations.
Here are more images of this work in progress.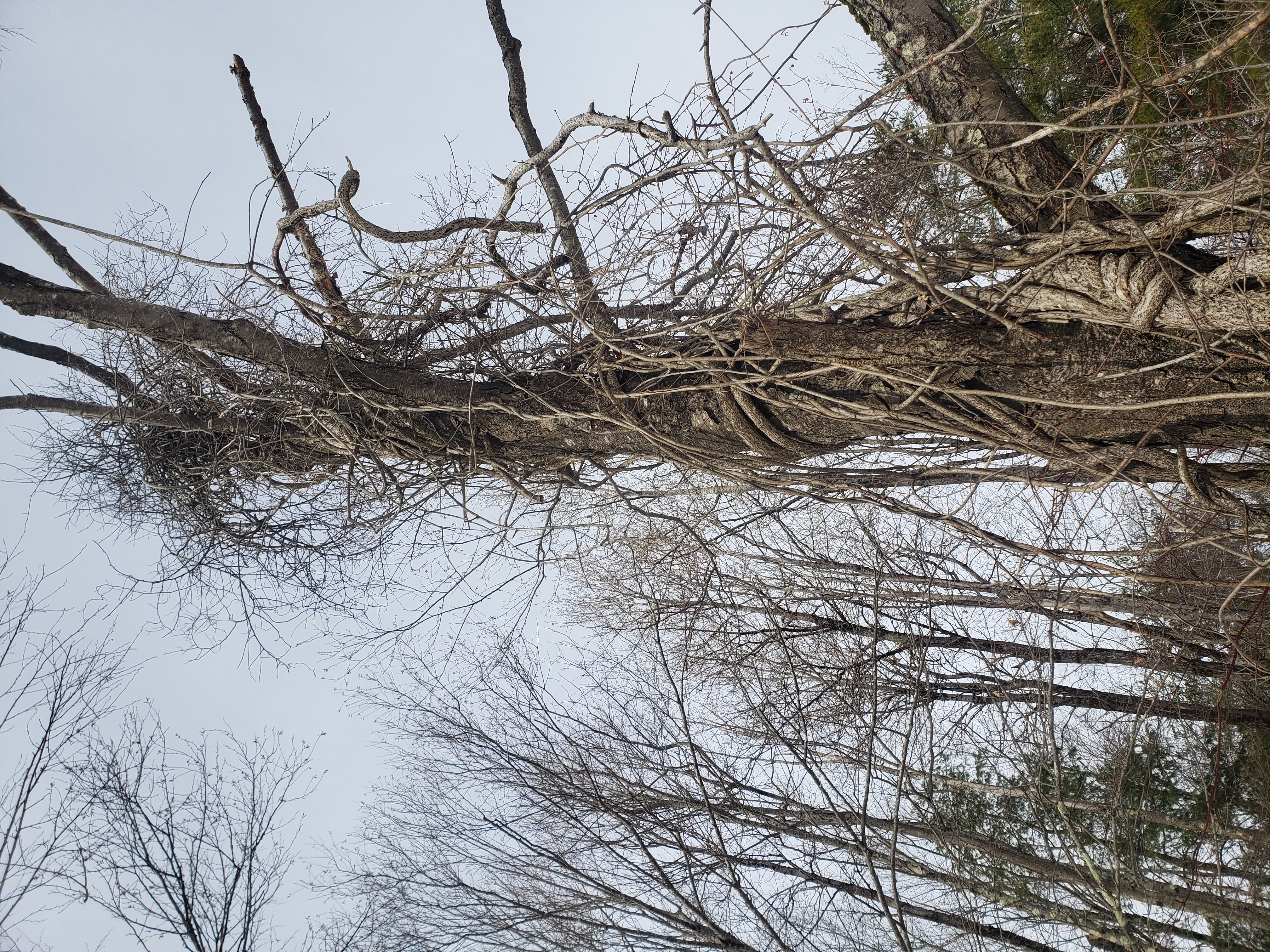 This species of bittersweet is invasive and will smother trees if left alone. Part of the work being done will involve  removing invasives such as this to protect native plants.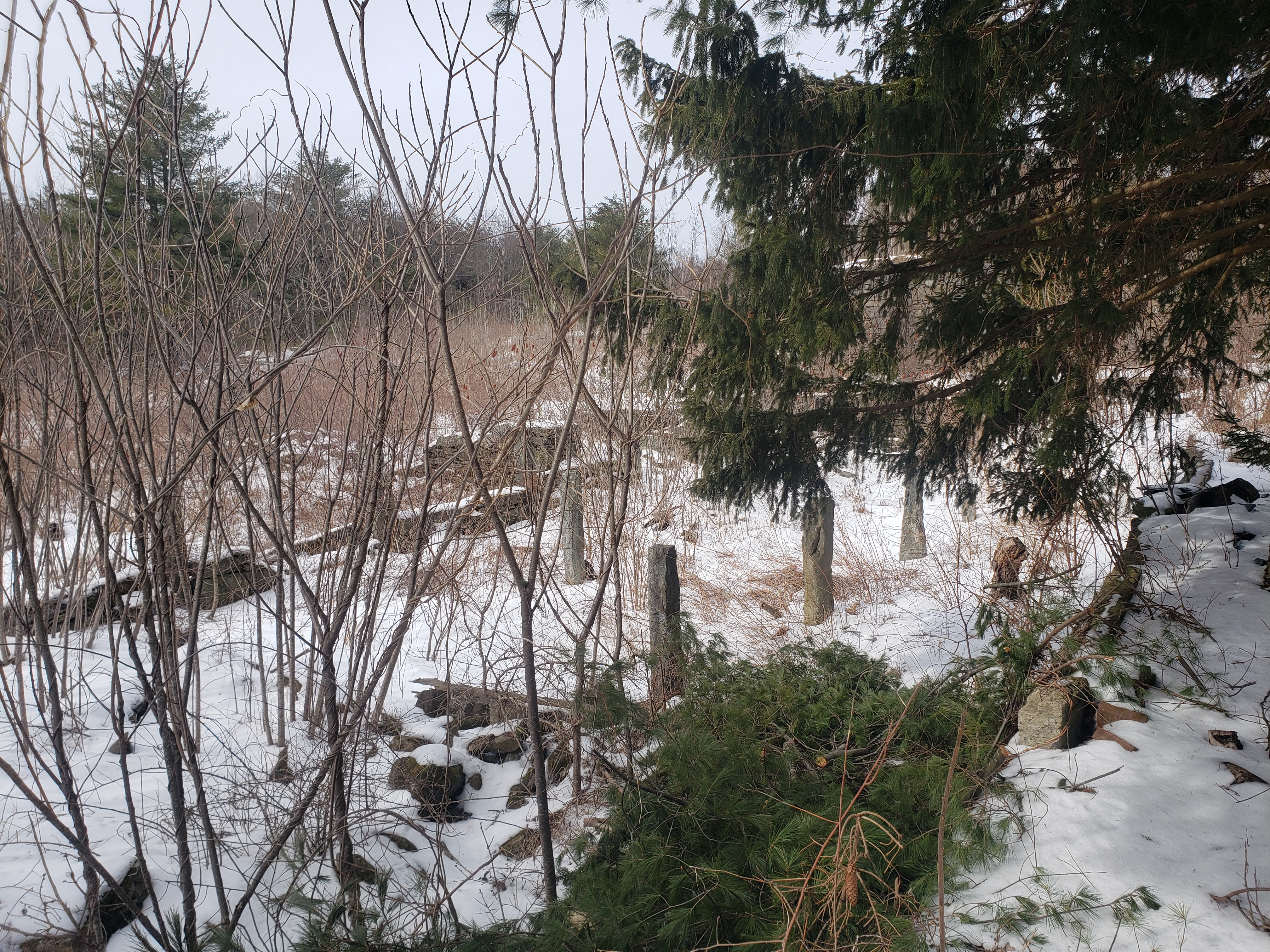 This is the foundation of a barn that used to sit on the site that is now being cleared. The remains of this building as well as many others will be removed from the area to make it more habitable for native plants and wildlife.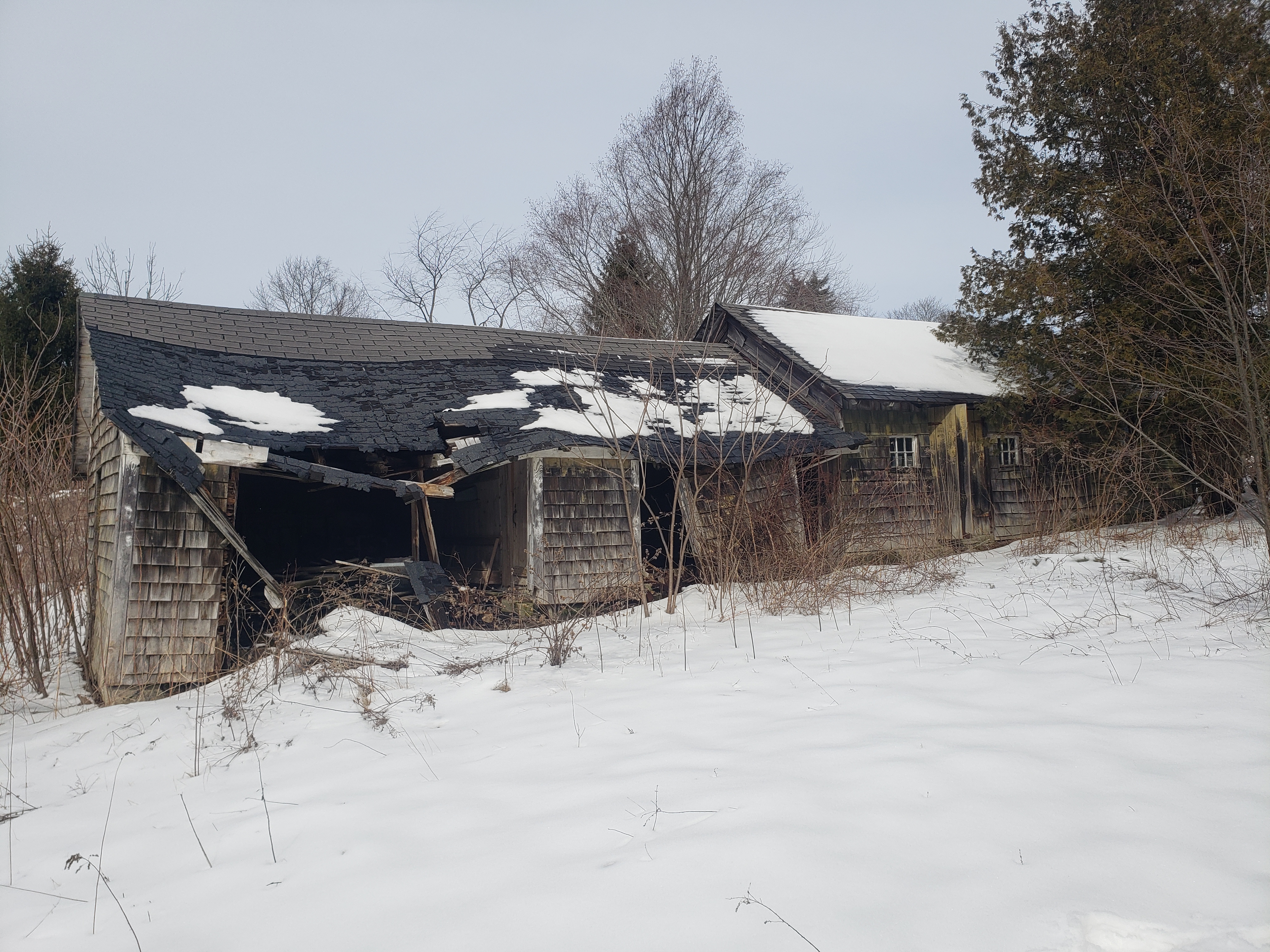 This is a former chicken coop which was part of the farm that once operated on this land.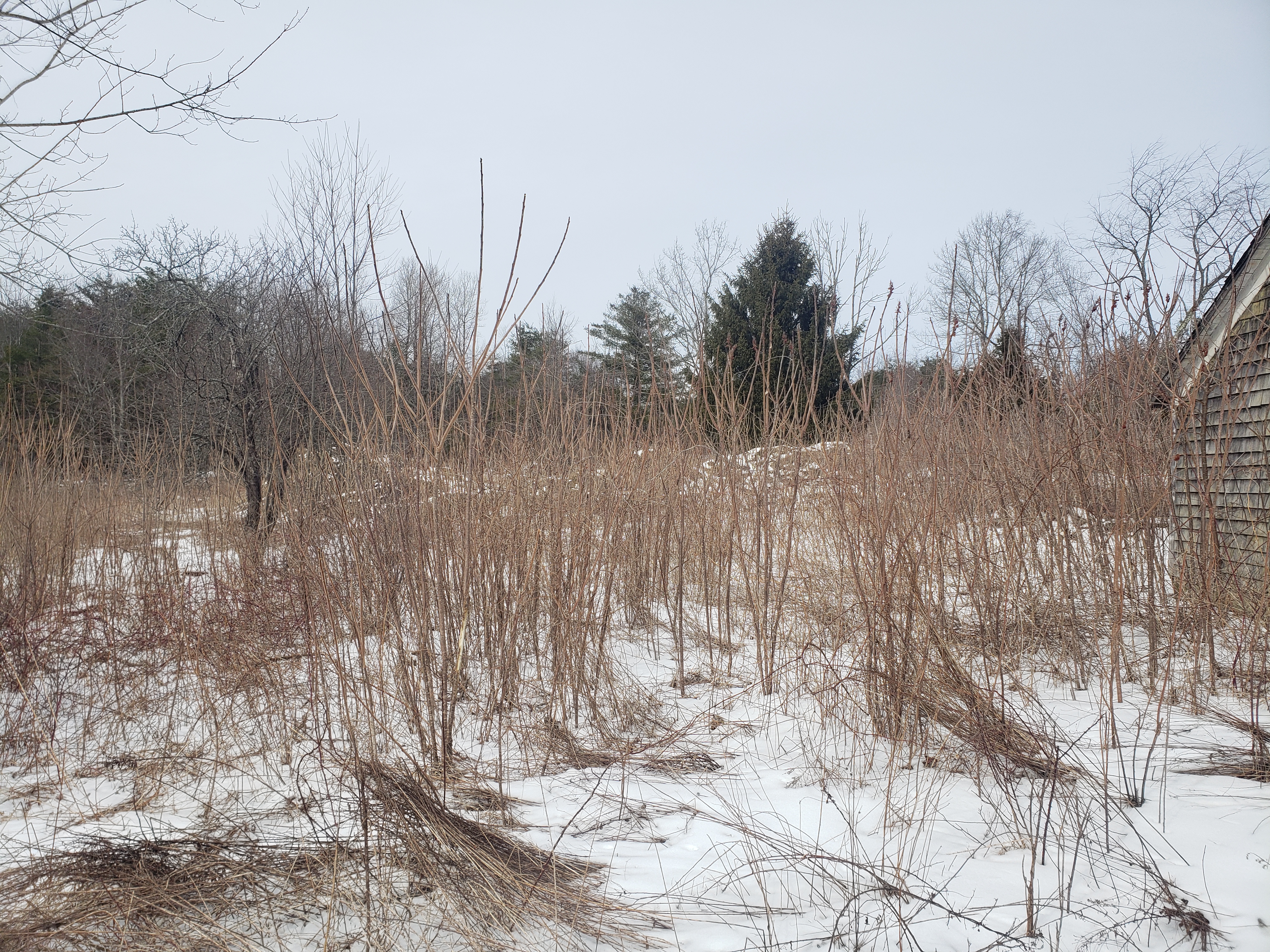 This spot is overgrown with sumac, which will be cleared to make room for plants and trees that are more hospitable to the plant life in the local area.