To our beloved community:
Over these last weeks and days, we have carefully monitored the developing coronavirus situation, and considered how the practice of non-harming may offer guidance for right action. While there have been no confirmed cases of COVID-19 at IMS, and there is no suggestion that the virus has directly affected our community to date, we are aware that the communal togetherness fostered at IMS has the potential to place people in close contact with one another. Given the seriousness of the virus, and the increased health risk to certain populations when large groups gather in community, we have concluded that the best way to reduce potential harm is to temporarily close the Retreat Center until May 20, and the Forest Refuge until May 31.
What this means for those already registered for a retreat
If you are registered for a retreat at the Retreat Center between now and May 20, or if you are registered for a retreat at the Forest Refuge between now and May 31, we will extend a full refund in the coming weeks. If you would prefer to donate your registration fee to IMS, please send an email to rc@dharma.org stating your preference; your contribution will help support our staff and teachers during this unprecedented closure.
Retreat alternatives
For those registered for retreats during this closure period, IMS is exploring the possibility of online practice opportunities with your retreat teachers. Additional information will be forthcoming in the days ahead.
For the foreseeable future, we are offering a daily meditation on Facebook Live to help connect our community during this challenging period. All are encouraged to join in and support your fellow meditators, some of whom may be suffering with worry, stress, or health concern. Visit IMS's Facebook page for information.
We also encourage you to consider a home retreat; while the experience may not be the same as an IMS retreat, the development of wisdom and compassion is more important than ever and these characteristics can be cultivated in any location, and at any time. Resources to support your home practice are available at dharmaseed.org.
You might also consider engaging in a daily metta practice. The coronavirus has already taken the lives of many beings, and many more – near and far – are suffering at this time.
Our practice
We know that IMS meditators care deeply about our staff and teachers and some may have questions about the financial impact of this closure. During this period, IMS is committed to paying the staff and to compensating the teachers for their loss of dana. We will use this time to prepare IMS for our re-opening and to study and practice on behalf of all beings. While we are very sorry that we cannot welcome you to practice at IMS at this time, we hope that the cancellation of your retreat may offer an enhanced opportunity to pause, slow down, rest, and take care of yourself and all those you love.
A deeper connection
At IMS, the evolving situation with coronavirus has invited us to again consider the interconnectedness of all beings, the relationship of all beings to our shared environment, and the degree of tenderness and love that is needed to overcome all obstacles and challenges in life. We send lovingkindness to all those who are suffering and look forward to deepening our connection in the months and years to come.
With much love,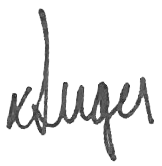 Inger Forland
Executive Director