For those wanting to undertake a full-day, self-retreat during the 30-Day Meditation Challenge, here's the daily retreat schedule offered in The Experience of Insight: A Simple and Direct Guide to Buddhist Meditation, by Joseph Goldstein (Shambhala Publications, 2020).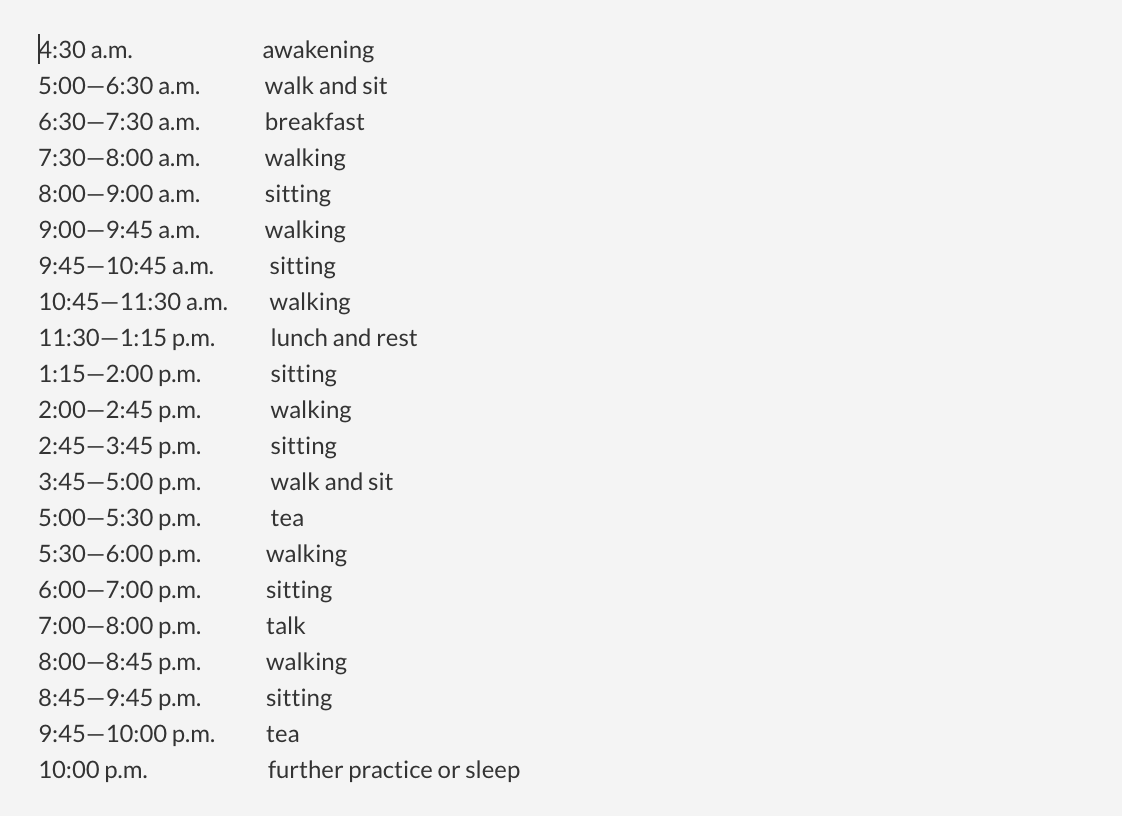 For those wanting some ideas on how to incorporate our daily 15-minute sessions and the book (paperback or audio) into your daily lives during our 30-Day Meditation Challenge, below is a suggested daily schedule:
If you will be with the 15-minute sessions via on-demand recordings, allow this suggested schedule to be another guide in how to support your 30-days of dedicated practice, in your time zone.
Times are listed in Eastern Time:
8:45 a.m. Prepare to login to live session
9:00-9:15 a.m. Live session (some sessions will be a little longer than 15 minutes)
9:30-6:30 p.m. Continue with your day while engaging in periods of stationary meditation practice (sitting, standing, laying down), mindful activities (visit our list here), and movement meditation (Yoga, Qigong, walking meditation).
7:00-8:00 p.m. Read or listen to the day's chapter of the book or listen to one of Joseph's dharma talks via Dharma Seed that may be related to the day's book chapter or your present inquiry. Please only listen to one dharma talk a day.
8:00 p.m. Continue with your practice including space to rest/sleep.